Are You Ready to Grow Your Business with Facebook? Register for This Free Event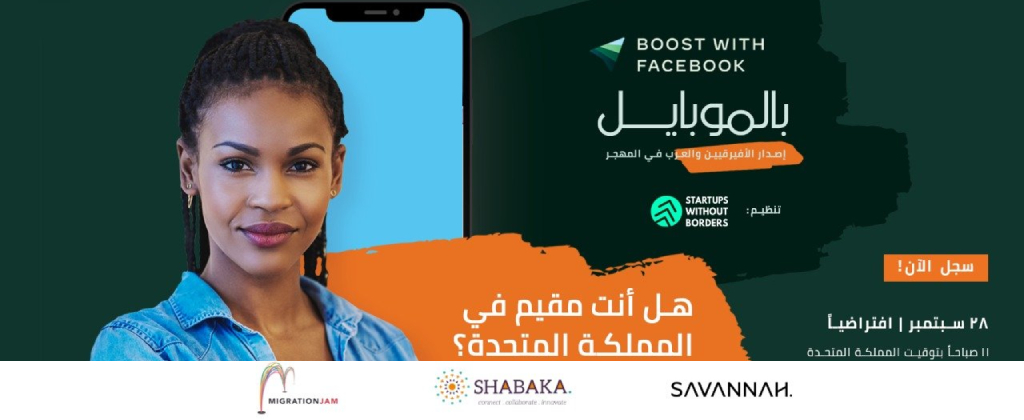 Do you use WhatsApp to grow your business and build an online community on your mobile phone?
Facebook hosts " Boost with Facebook "for Africans and Arabs in the Diaspora" in partnership with Startups Without Borders.
The event will be held online on September 28, 11 a.m. UK time, and will provide African and Arab entrepreneurs in the diaspora with workshops, talks, and question and answer sessions focusing on strategies, tactics and inspirational stories to help them build and develop their online business.
"Boost with Facebook" was designed to help small businesses grow by expanding their digital skills. It will also provide space for entrepreneurs to use their voices and share their business conflicts and fears through open discussions where they can build a network of communication with business leaders. Entrepreneurs will have access to role models and opportunities to be guided by business success stories in the diaspora.
The sessions will provide content dedicated to Arabic speakers, specifically to business leaders who do business on their mobile phones.
The workshops include topics such as "Enhancing your online presence using Facebook" and "WhatsApp for Business," and will be hosted by Facebook - based international trainers. International experts will also provide entrepreneurs with online solutions and tools to enhance their work and achieve their business objective
Who can Apply?
Africans and Arabs in the diaspora living in the United Kingdom can apply. The event is also open to entrepreneurs looking to create and develop their businesses online.
Don't miss the opportunity to learn how to enhance your work using Facebook. Join this free virtual activity to identify Facebook tools to support your own project!
Register Here.
Submit Your News Now
Send Your Feedback