LinkedIn list of Top Startups 2022 in Egypt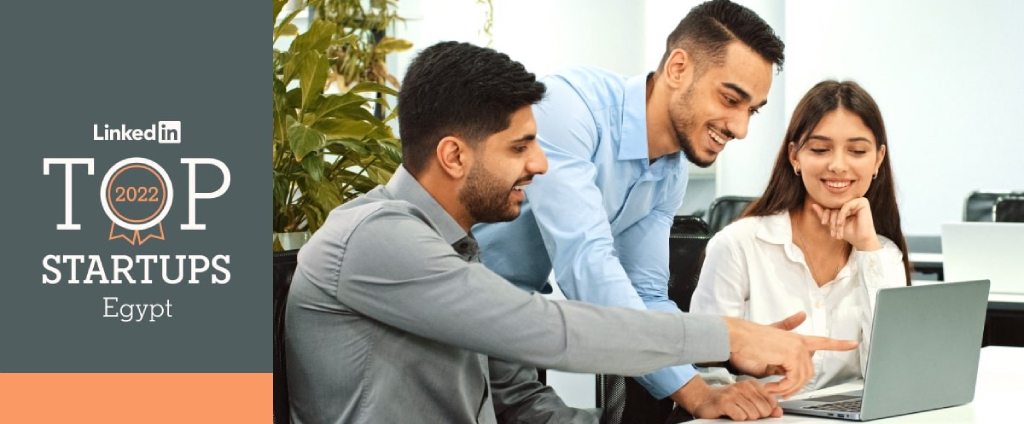 LinkedIn News Middle East unveils the 2022 LinkedIn Top Startups list in Egypt. The list included companies like Breadfast, Rabbit, Khazna, Bosta, Paymob and other companies that have demonstrated exceptional growth in the past year.
Despite the global supply chain challenges and tough economic realities, Egyptian startups have been venturing into innovative ideas, growing in funding and attracting foreign investments. The Egyptian government and venture capitalists have also been investing in the startup ecosystem to upskill professionals and achieve better gender parity in leadership, the Oxford Business Group suggests.   
The second annual LinkedIn Top Startups list is the resource to find the startups to pay attention to right now, featuring 10 Egyptian companies that are rising to the challenges of the moment and continuing to innovate and gain attention in 2022.
This list is ultimately meant to be a resource for jobseekers excited by the opportunity to innovate, solve big problems and grow their skills.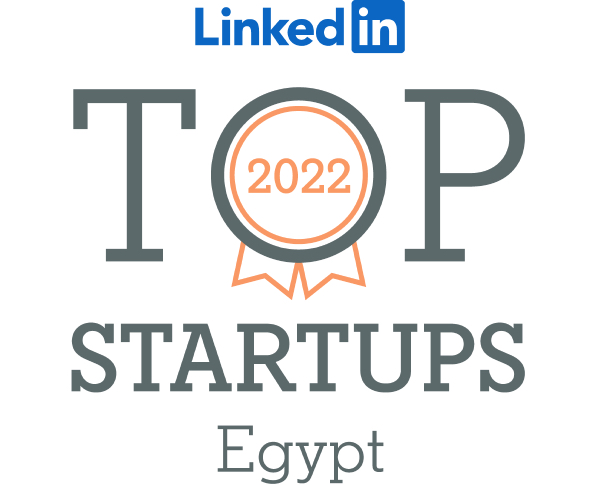 Here are this year's 10 Top Startups in Egypt 2022:
1- Breakfast

An online delivery platform that initially started as an on-demand baked goods service, then expanded to deliver fresh grocery items and supermarket products. They currently serve 300,000 customers in Egypt.
2- Rabbit


Rabbit is an on-demand grocery platform that delivers in 20 minutes. The company depends on large warehousing and micro-fulfilment centers in four neighborhoods in Cairo.
3- Khazna


Khazna provides financial services allowing companies to offer cash advances to their employees. They plan to launch more products by the end of this year. 
4- MaxAB


Supporting 400,000 businesses in Egypt, MaxAB is a wholesale B2B food and grocery e-commerce platform connecting retailers to suppliers. They started in Egypt and expanded into Morocco.
5- Trella


Trella is a digital platform that connects shippers with trucks, giving logistics businesses easy access to freight solutions. The company attracted strong interest from angel investors, allowing it to expand to Saudi Arabia, the UAE and Pakistan.
6- Paymob


A digital payment startup that operates in the Middle East and Africa. Earlier this year, the company raised $50 million in a funding round led by Kora Capital and PayPal Ventures, the corporate venture arm of PayPal.
7- Bosta


Bosta provides overnight last-mile delivery services to e-commerce companies, allowing them to reduce their shipment time while tracking operations. The company announced plans to expand regionally and globally and aims to increase its daily shipments by five folds this year.
8- Cartona

Cartona is a supply chain B2B e-commerce marketplace, connecting buyers and sellers. The company's clients include wholesalers, distributors, as well as mom-and-pop Egyptian stores.  
9- Homzmart


Homzmart is a furniture shopping platform. It utilizes user experience by applying AI to suggest relevant items to users. In the latest round of funding, Homzmart managed to secure $40 million.
10- MoneyFellows


MoneyFellows digitizes a traditional financial money-pooling practice in Egyptian culture. In the start of 2022, MoneyFellows collaborated with e-Cards to provide financing solutions for beneficiaries of government support programs. 
To view more details press HERE
Submit Your News Now
Send Your Feedback