Egyptian Startup Bosta Raises Investment From Fawry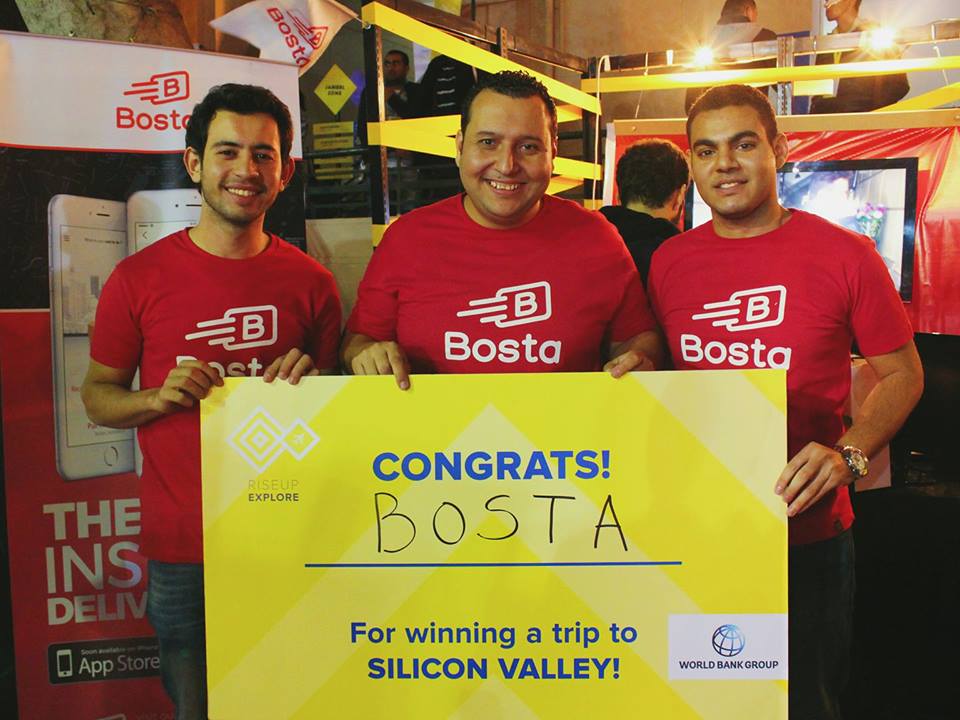 Bosta, Egyptian on-demand delivery startup, raised a new investment from Fawry, Egypt's leading electronic payment provider, that wasn't disclosed yet but it was confirmed it's a six-digit $ round. It's Bosta's third investment in less than 9 months, as it raised $225,000 in two more seed rounds from Cairo Angels and Numu Capital earlier this year.
Bosta connects businesses to a courier to deliver their packages, just like Uber and Careem connect people to drivers. Through Bosta app, business owners can request as many deliveries as they want with a push of a button and monitor their deliveries while it is being delivered.
"We are very excited on this investment, it complements our vision to scale ecommerce in the Egyptian Market, we are proud of the fact that Egyptian talent is capable of providing world class technology solutions" said Ashraf Sabry, Chairman  & CEO of Fawry.
Bosta's co-founders with Fawry's CEO, Picture from Menabytes
This strategic partnership with Fawry will help Bosta to expand its services to different governorates of Egypt and increase its product offering. Bosta aims to become the leading logistics provider in the country by selling different types of delivery solutions to the ecommerce and other business all around Egypt.
"We have always been passionate about changing the landscape of ecommerce via logistics, and given how Fawry shares the same vision on disrupting the e-payments industry, our partnership with them reinforces our collaborative efforts to take ecommerce in the MENA region to the next level," said Mohamed Ezzat, Bosta's co-founder & CEO.
According to what Ezzat said to MENAbytes, Bosta is also willing to expand into other countries of the region including Saudi & UAE by late 2018 or early 2019. 
Submit Your News Now
Send Your Feedback