A Yellow-Weekend.. What Happened in RiseUp 2017?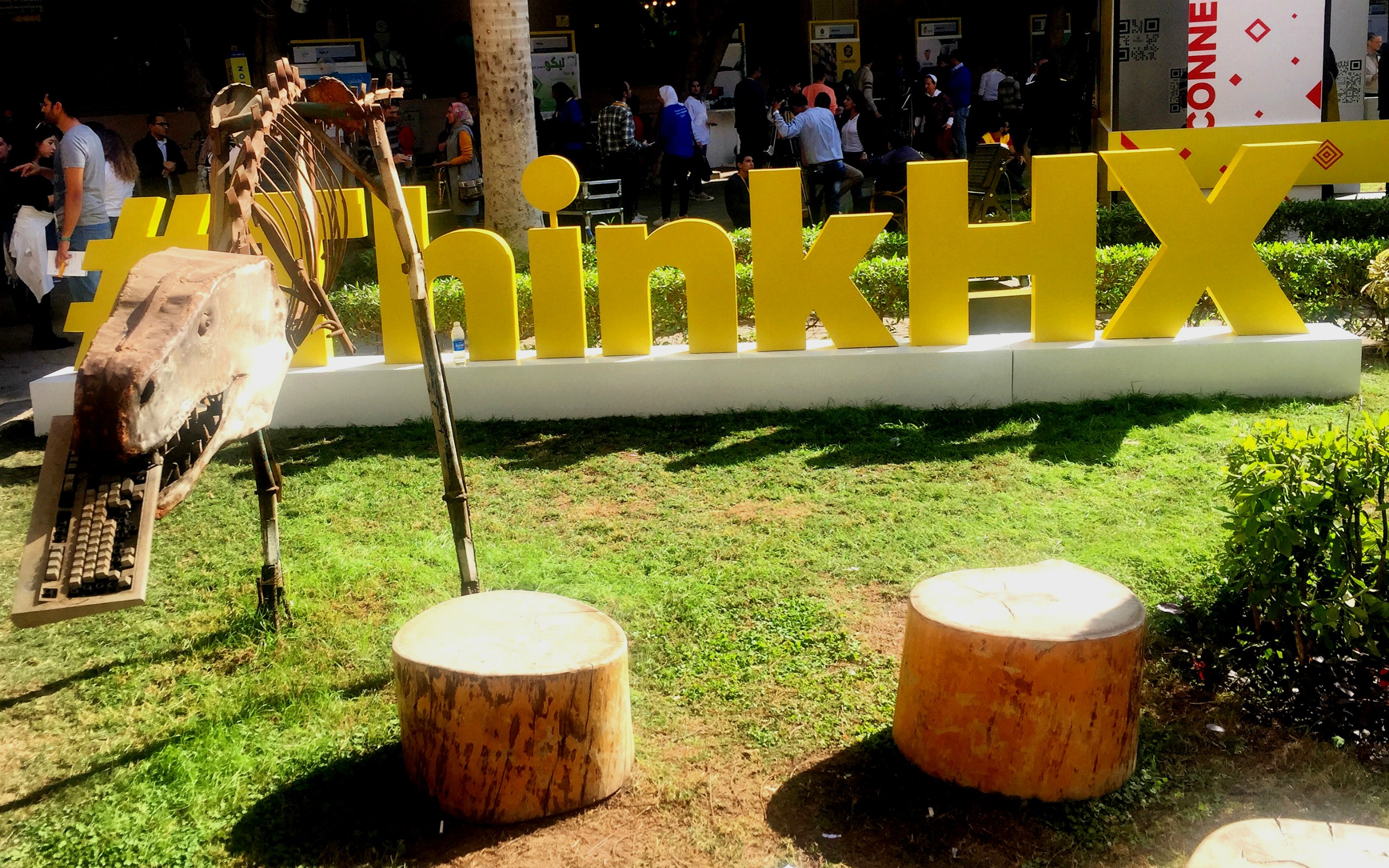 For all entrepreneurs, investors, innovators, creatives and business executives, RiseUp summit is the most-awaited entrepreneurship event in the region that actually shapes the entrepreneurial ecosystem in MENA. They wait for it every winter, and it keeps on getting better and more inspiring every passing year!
RiseUp Summit 2017 was held last weekend in the heart of the city, the GrEEK Campus and the AUC Campus at downtown were colored yellow for the region's leading innovation and entrepreneurship annual summit. The three-day event this year focused on 'Innovation to Improve Human Experience (HX),' with 3 main tracks: Capital, Creative, and Tech – each track had its own stage for the whole 3-days.
The crowd @RiseUp17 
In its fifth edition, RiseUp Summit 2017 attracted 150 startups, 500 investors, 150 speakers, 50 startups in the pitching phase and 5,000 attendees over the three days. The summit was very well-organized and Eventtus' application for RiseUp made it easier for attendees to plan their schedules to get the most out of everyday since the agenda is full of amazing line-up of speakers and highly curated topics.
"We're thrilled to see the Summit kick off with such incredible participation from all over the world. It's a testament to the important role entrepreneurship plays in our region, which pushes us every year to create an experience filled with real opportunities for startups," said Dalia Kamar, RiseUp Summit Manager.
One of the newest and most interesting parts of the event this year was the Launchpad; where RiseUp partnered with Wamda and offered different players from the ecosystem 'ultimate announcement opportunity' that enable businesses to publicize big announcements. Some of the most important announcements declared through the Launchpad included: Nahdet Misr and EdVentures' launch of a new investment fund to support education-tech initiatives and startups, and Elves – Egyptian app that connects people with personal assistants - closing a seed round of funding for more than US$ 2 million, as well as the announcement of The Abraaj Group's launching of Bakery; a growth market early-stage investment and ecosystem building platform.
Elves team announcing the news on the stage
In addition to the announcement of partnership between U.S.based online education platform Udacity with the American University in Cairo to bring the first joint program, and PepsiCo's launch of an entrepreneurship program called "Snacks Innovation Challenge" to grow seed and help early stage startups in the food and beverage industry, and finally Seedstars' opening a branch in Cairo next year to support local tech entrepreneurs.
In partnership with AlgebraVentures, this year's summit brought the 20 MENA's best and most unique startups in a special area called the "HIPOs area" – which are startups identified as having HIgh POtential growth, a thirst for disruption and unparalleled resilience. The HIPOs included: Elves, Vezeeta, Instabug, Eventtus, Anghami, Fetchr, Elmenus, and PayTabs.
HIPOs area @AUC campus during #RiseUp17
Even though all talks and discussions were inspiring and very beneficial to the audience, yet there was one talk that stood out and brought all the attendees to listen to it, which is Naguib Sawiris's chat with Maha Aboueleinen, who was once an employee under Sawiris.
"The fact is that today, people at your age are 10 times smarter than people my age were. Thanks to the internet of course!" said Sawiris addressing the youth. During the talk, Sawiris's sense of humor was obvious to the audience as he said he would become a DJ after retirement "All DJs get scared when they see me because they know how good I am".
Naguib Sawiris and Maha Abou Eleinein during their talk
As RiseUp summit always gives entrepreneurs and startups' founders the opportunity to challenge their entrepreneurial skills, it brought for them one of the best pitch competitions: RiseUp Pitch Competition, where 50 shortlisted MENA startups competed against each other, then the 10 finalists were given the opportunity to pitch again at the main stage during the closing ceremony in front of the huge audience. Every startup had three minutes to pitch their products and services and another three minutes to answer the questions of jury members.
Winners of the RiseUp Pitch Competition. Photo via RiseUp FB page
At the end, these 6 startups came out as winners: Nawah Scientific won the biggest prize at the competition which is an investment of $50,000 from 500 Startups, while Orcas won $10,000 Cash by Bakery, and The Doodle Factory won a trip to a European Tech Conference by DealMatrix, while Saudi startup KeesChic and Cairo-based Mumm and Egyptian social enterprise Kiliim won a trip and stay in Dubai sponsored by AstroLabs.
Startups station at the greek campus and AUC campus 
Along with its different partners, RiseUp brought a new, different, inspiring, massive and well-organized summit this year where all members of the entrepreneurship ecosystem in the Middle East were present. It seems RiseUp summit will keep on playing the key role in shaping the entrepreneurial ecosystem in the region; we can't wait for RiseUp 2018 from now! 
Even at the early morning, the crowd was there! 
Submit Your Article Now
Send Your Feedback
EgyptInnovate site is not responsible for the content of the comments

View Egypt Innovation Map