5DVR: A Global AR/VR Experiences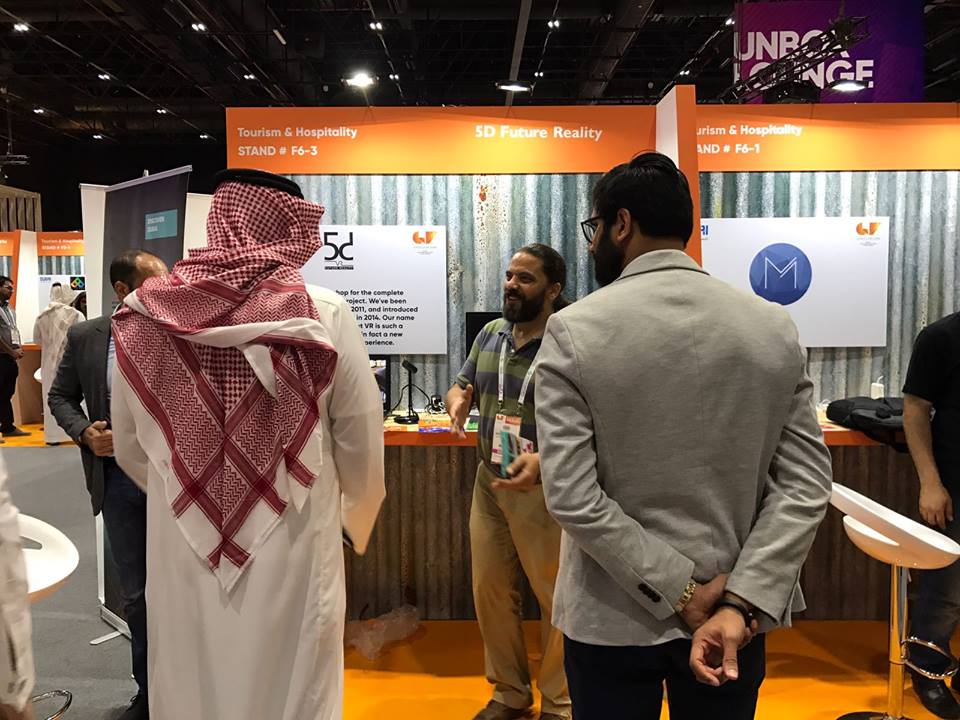 5dVR is a pioneering Virtual Reality (VR) and Augmented Reality (AR) content production studio that creates engaging immersive experiences. It has been creating AR solutions since 2011 and they introduced VR into the regional market in 2014.
5dVR emerged during GITEX 2016 when they were shortlisted as one of the 30 startups in the pitching competition.
As for 5dVR's team, it is completely diverse and consists of 3d artists, programmers who come up with and apply innovative solutions as well as business developers who work hard to find new opportunities. 
Impact
5dVR is actively participating in entrepreneurship and student events (IEEE, Startup Weekend, RiseUp, Maker Fair) and offers internship opportunities, In addition to supporting computer science graduation projects from Cairo University.
Challenges
5dVR went through a lot of challenges and one of their biggest is how ready the ecosystem is what they are introducing. Maged Faraag, HR & Administration Manager, has also mentioned that their second biggest challenge is that most of their clients are international. Although it doesn't appear to be a challenge it has resulted in excess competition. 
Achievements
5dVR was shortlisted among 30 startups to pitch on stage during GITEX 2016. They then won a trip to Silicon Valley during RiseUP Summit16 and participated in Launch Silicon Valley and exhibited in VRLA 2017.
Moreover, they were also selected by Enpact Startup Mentoring among 20 startups from the region to be part of their program, as well as being shortlisted in GITEX 2017 Dubai in the Futurism competition. Furthermore, 5dVR was selected to participate in Arab Innovation Conference, Dubai 2015 and was awarded a free booth in the indie section in VRLA 2018. The international footprint of 5dVR extends from Korea to USA. They have partnerships in UK, UAE, Tunisia, and Germany and now they are striving for greater exposure to expand their presence in the international market moving from being local to an international supplier.
Say Something to Young Students and Entrepreneurs
Farrag stressed that "You have to believe in what you are doing. Learn from your failures and make them a step towards your success." 
He also loved to end his words with a quote by Steve Jobs "Love what you do and do what you love." Because at the end of the day it's a long journey which demands long-term commitment as it has many failures and turnings.
This story is written by Shaden Khalil and Edited by Hana Hussein
Nominate Yourself
Send Your Feedback