Talabeya successfully attracts more than $1 million investment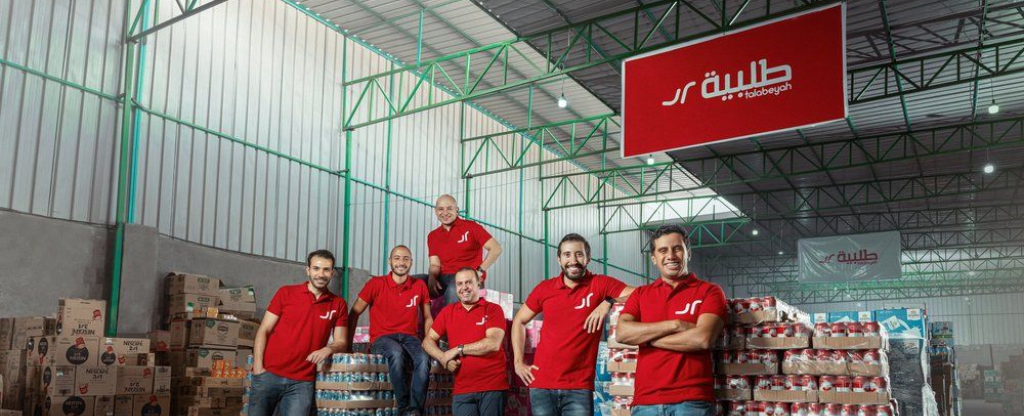 "Talabeya" - the Cairo-based platform for retailing and distributing consumer products - has succeeded in attracting investment of more than US $1 million from strategic investors. This is considered an important step in supporting the company's mission to remove the obstacles and challenges facing small retailers in Egypt in managing and purchasing stock of goods through specific models of supply chains supported by mobile applications.
The startup was founded in July 2020 by four founders, Karim Nassif, Amr Abbas, Khalid Hussain and Adel Hadraj, a team with more than 60 years of experience in consumer products, which provided the company with high operating efficiency, and created considerable value in the strong competitive arena of Egypt's retail market.
"The market is very large and disorganized, and contains many gaps that cause inefficiency and negation in the level of customer service.The company's goal is to use technology and innovative models from Supply chains, to rearrange the market and develop the operating method to scale up customer service in the end" said Karim Nassifm Talabya's CEO.
We offer specific and simple solutions to very complex problems, making our customers with one button able to get their purchases within 24 hours, by the highest standards of customer service, which helps them focus only on operating and developing their business, without getting them the inventory required to sell on time.
For suppliers and manufacturers of consumer goods, the model we offer provides lower operating cost, increased distribution points, opens a direct channel for marketing and communication with customers, and supports them with accurate and live data to perform their products on the market, helping them to manage and plan their business in the best possible way.
He added: "Our strong experience in consumer goods as a team has given us preference to achieving distinct results in a market that depends mainly on the magnitude of capital as a key factor for growth. In less than a year,  Talabya, with an estimated investment of $ 180k, has managed to achieve a sales volume of $ 6 million, which means 66 times the volume of capital that was pumped into the company when it was incorporated."
Hamid Barakat, head of the financial sector, stated: "This investment round will support operational expansions, accelerate technological development, expand the use of artificial intelligence and support the necessary human resource growth in order to improve operating efficiency and provide better 24-hour experiences for our customers."
He added: "I think there's a lot that can be done to develop this market and create a strong and efficient system, that's our job."
Submit Your News Now
Send Your Feedback