The HPI School of Entrepreneurship kicked off HPI Venture Builder – The Incubator for Digital Engineers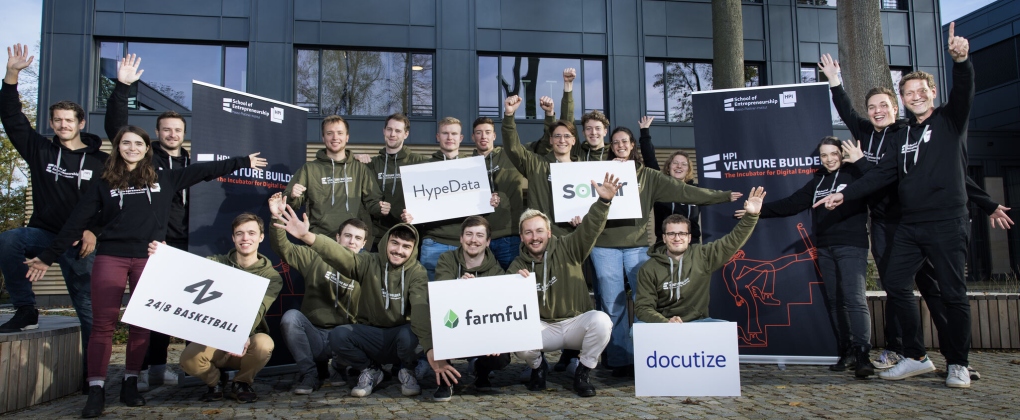 This week, five promising teams are welcomed at the Hasso Plattner Institute for the first batch of the HPI Venture Builder - The Incubator for Digital Engineers.
After a warm welcome by Prof. Dr. Ralf Herbrich and Dr. Frank Pawlitschek at HPI, the teams started their first workshops at an offsite location. In addition to the valuable and challenging workshops, Bill Aulet from the Massachusetts Institute of Technology gave an inspiring talk on how entrepreneurship should be practiced and how a positive mindset helps to create a startup.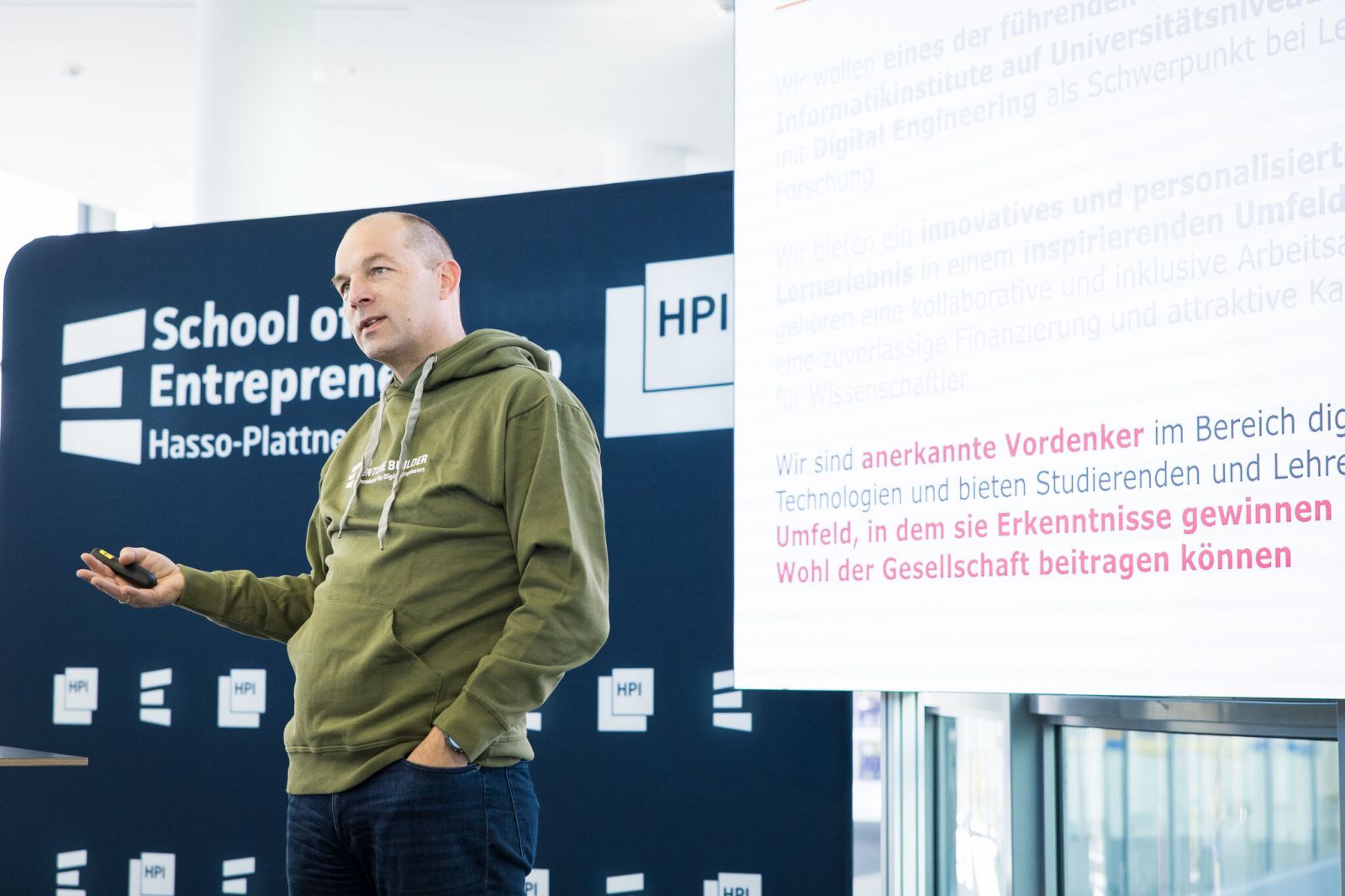 "The selected 5 great teams will work intensively now for three months full-time in a structured, supporting program. The incubation program is tailored around digital engineers and computer scientists from HPI and beyond who want to build a startup based on their digital technologies and products", as stated by Frank Pawlitschek, the director of School of Entrepreneurship at Hasso-Plattner-Institut in his LinkedIn page.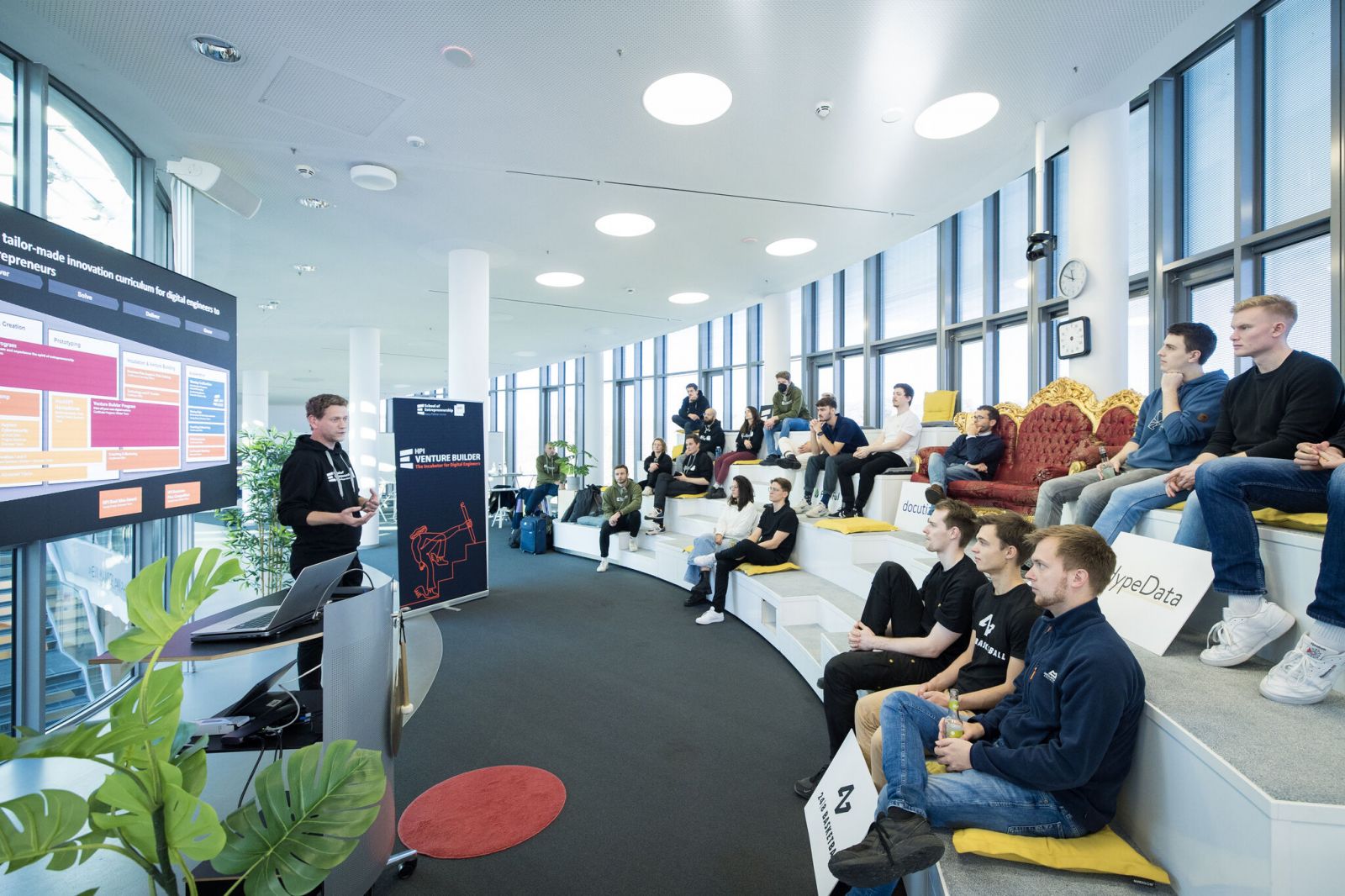 The twelve-week incubation program is designed to meet the needs of digital tech founders who want to turn their ideas or technologies into scalable startups. During our program, selected startup experts and our HPI School of Entrepreneurship team will provide the teams with individual guidance, resources, and an outstanding community.  
The entire HPI School of Entrepreneurship team is excited to support the startup teams over the next twelve weeks to take their business idea to the next level.
Submit Your News Now
Send Your Feedback