GLOBAL STARTUP AWARDS AFRICA RECIPIENTS ARE LEADING THE WAY FOR GLOBAL SDG-ALIGNED SOLUTIONS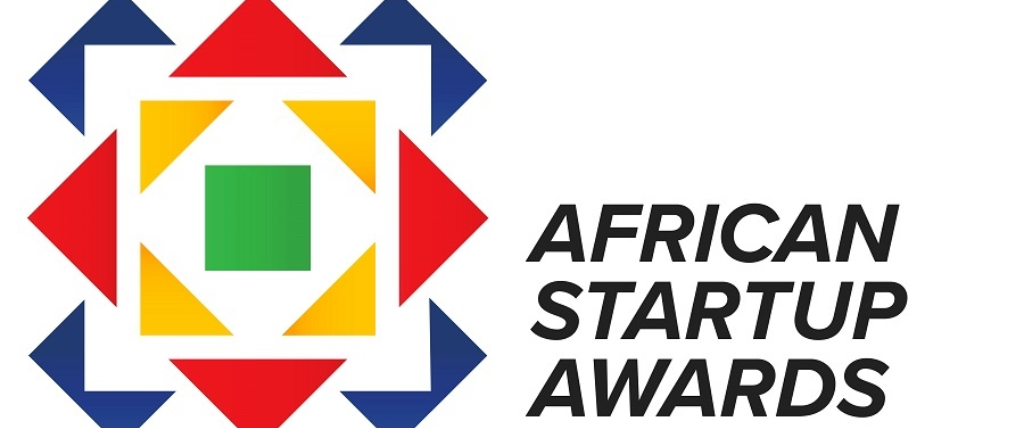 AFRICA SET TO BECOME THE TECH CONTINENT OF THE FUTURE
 
The inaugural Global Startup Awards (GSA) Africa summit held in Cape Town, South Africa in June proved to be a game-changer in the startup ecosystem in Africa, bringing together innovators and leaders at a time when cross-border partnerships are critical to the new chapter faced in our global economy.
Powered by the Global Innovation Initiative Group (GIIG), the expansion of the largest independent startup ecosystem competition across the continent took just over two years with the aim to elevate the innovation brand of Africa globally by inclusively incorporating 55 African countries into the GSA  recognition platform. The awards currently operate in 124 countries on four continents.
The Summit, supported by the City of Cape Town and South African Tourism brought together founders, funders and partners from 30 countries to announce the first-ever African Winners.  It included expert insight sessions and dialogues that were received as a signal to the globe of an ecosystem of innovations that are vibrant, meaningful and in business. 
Co-founders of GIIG and the Loudhailer, Caitlin Nash and Jo Griffiths said: "We know that we need to find millions of solutions if we are going to have any dent in solving the climate crisis, and we know that a lot of those solutions sit here on the African continent," 
They added, "We believe that we can unlock Africa's growth a lot faster and position it as the tech continent of the future with these proof-points over a few multi-year periods".
HealthTech set to be the "new Fintech"
It is beyond a doubt that Covid-19 expanded the global venture capital (VC) lens on HealthTech solutions and propelled a plethora of latent and new solutions to market. Whilst the market witnessed many innovations of bright-burning-shooting-star calibre during the pandemic, the true staying power of innovations in health remains intricately linked to solutions that solve deep, systemic, and widely prevalent challenges in the health sector. 
Key insights from the summit expanded on this, highlighting that HealthTech solutions set to thrive are able to tap into meeting service gaps and failings of institutions whilst simultaneously aligning to changing market demands.
The winner of the Africa HealthTech category, My Health Africa, is a prime example of this. "We are solving two major challenges and realities of the health sector. The first being a persistent industry conundrum, namely the ability to securely store and manage data relating to patients. The second, speaking to a new market trend – that people are travelling across towns, cities, 
borders for treatments, work, and lifestyle – and they need their medical information accessible in a genuinely transparent and collaborative format," indicated Ryan Marincowitz, CEO at My Health Africa. He further explained: "The future of Healthcare is about on-demand accessibility, the autonomy of ownership, and personalisation in the form of quality and location of treatment."
Dr Sumarie Roodt, Founder of the University of Cape Town's Tech4Good Lab and NOOSi Health, strongly encouraged a shift in mindset: "HealthTech is said to be the 'new Fintech'. Globally, governments are actively seeking and embracing new opportunities to improve the quality, reach, and efficiency of health services at lower costs with improved patient outcomes. At the same time, there is an exponentially increasing demand at an individual level for access to Healthcare solutions. Investment into HealthTech is continually doubling in figures alongside accelerated adoption patterns in markets across the globe. There is bottom-up and top-down demand with deep global pockets open to those who provide real solutions to the frightening health crises we are experiencing."
It is the holistic synergy of real problem solving married to customer-centric delivery modes that were touted as the definitive quality of this era of HealthTech solutions. "Trends are good for some industries and possibly analysis conversations. But innovators solving health problems should steer clear of chasing and trying to align to trends. Solve the problem in a robust, scalable manner that meets the critical needs of patients – and you will become the trendsetter" advised Mandi Swanepoel, HealthTech Manager at Wesgro.
It is an accepted fact that innovation leads and regulation follows. This too was a recurrent theme across many of the summit dialogues, however, was highlighted as a potential stifling factor in HealthTech.
"It is our goal to use artificial intelligence to democratise access to diagnostic healthcare. One of our products, Radify, scans and labels 2000 x-rays per minute. We are suffering a global shortage of radiologists – this technology can ensure experts spend time more efficiently thus servicing more patients. However, a barrier we have had to vault over is acquiring medical approvals, such as the Food and Drug Administration (FDA) which are expensive and time-consuming – there needs to be a collaborative approach between governments and innovators to fast-track life-saving innovations into the market," emphasised Andrei Migatchev, Chief Technology Officer at of Envisionit  Deep AI, Regional Winner of the Best Newcomer GSA category.
Making up 11% of the total African category entries, solutions came from 45 of the 55 African countries - Including some of Africa's smallest countries like Seychelles, São Tome and Principé, Comoros and Swaziland. This category includes startups that initiated medical breakthroughs through innovative solutions in BioTech, HealthTech, wellness and telemedicine to improve quality of life.
Jo Griffiths shared: "We have had some phenomenal entries for the category of HealthTech. Unfortunately, it is a reality that across much of Africa, health systems suffer from serious inefficiencies and are widely inaccessible. But innovations in telemedicine, drones, big data analytics, wearables, and information management have brought the possibility of effective, affordable solutions into view, promising to improve overall health outcomes. Nominations included genomic data for the detection of cancers and cardiovascular conditions, blood donation in return for medical services tokens, a medical management platform, a healthcare products app, and a tool to enable the democratisation of maternal health."
Massive untapped "Plastic Economy" 
One of the ambitions of the Global Startup Awards Africa is to unearth and scale innovations that will play a radical role in achieving the Sustainable Development Goals (SDGs). 
"It has become blindingly clear to us that the African continent is birthing far more than startups with the potential of radical commercial success – the top 1% of digital future shapers we typically recognise. Instead, Africa is showing up innovations and founders that are excellent investments and could genuinely change our lives and society for the better," reported Peter Kovacs, co-founder of the GSA. He further noted, "We have seen strong contenders here for the Global Finale."
African Winner of the ESG Tech and Startup of the Year categories, Kidus Asfaw, co-founder of Kubik, stated: "The major success we have at this summit is the showcasing of both high tech and low tech. We cannot focus nor rely solely on the hero "digital solutions" typical of mainstream news. We must insist and persist in developing and supporting innovations that will solve for the masses, the millions of lives that require better housing, food, education."
Kidus continued, "African cities are growing at a rapid pace. So too are their environmental footprint with 70 million tons of plastic found in landfills and streets every year. At Kubik, we have worked to turn plastic waste into low-carbon buildings so that our technology can help countries reduce their carbon and plastic footprint - all while making safe, durable, and affordable buildings that everyone can enjoy. We are building a future out of 100% plastic waste, that uses 5x less CO2 and nearly halves building costs."
Regional Winner of the ESG Tech category, ScarabTech, shared a similar societal imperative to demonstrate the very real opportunity of purpose and profit - the market revelation of an untapped "plastic fuel economy". Simon Davis, Chief Commercial Officer at ScarabTech, shared: "14M tons of waste plastic enter the ocean each year. That's potentially 14B litres of fuel or $14B in value. That doesn't count plastic going to landfill or that doesn't reach the ocean."
"ScarabTech started as an art project for AfrikaBurn. We were fuelled with creativity and passion to throw 'plastic-powered parties' and highlight that wasting plastic is crazy. It was a huge success and we attracted a huge amount of support at all levels of society asking where they could get one of our plastic/energy machines. This fired our curiosity and we kept innovating and improving our product. The deeper we got into the plastic problem, the more we realised how big the problem was and how urgently end-of-life solutions like ours are needed," Simon explained.
Whilst innovators with great product-market fit have proven to find success without relying on public-private partnerships, it was encouraging to note shifts in corporate sustainability metrics as well as specialised support vehicles from development agencies such as the United Nations Development Programme  Accelerator Labs, a learning network aimed at solving 21st-century challenges. 
Hermann Haupt, Vice President for sub-Saharan Africa at  CHEP, a Brambles company, reported that their interest in participating in the innovation space stemmed from a strategic imperative to shift the business from net zero to a regenerative supply chain. "We have worked hard to achieve our goals of zero waste. However, it is clear to us that business should not be aimed at achieving "no footprint", but rather contributing positively to a truly circular, nature-positive economy model. We need to collaborate with innovators to solve for this regenerative revolution."
Traditional entrepreneurial incubators rise again
The shift in corporate collaboration sentiment reverberated in discussion findings that traditional entrepreneurial incubators were emerging as strong contributors to the success of SDG-driven 
solutions. Startups indicated less interest in participating in "tech-centric" incubators and rather leaned towards pragmatic programmes with less of a "unicorn approach" and more meaningful integration into supply chains and enterprise networks.
"We have seen a wealth of impact-driven "startups" coming through our programmes. Entrepreneurs with deep ambitions to create successful enterprises that generate jobs and deliver lasting results. In this way major partners are able to leverage our experience in creating businesses that last and tap into our deep understanding of solutions for enterprise and supplier development to create impact at scale," shares Catherine Wijnberg, CEO at Fetola.
Further reiterating the importance of and impact startups bring, the City of Cape Town Mayoral Committee Member for Economic Growth, James Vos said: "When we look at startups, they might be small businesses, but they really are big contributors to economic growth, innovation and ultimately employment".
"Cape Town's tech ecosystem offers a diverse community of companies across the technology value chain. The recovery of the economy after Covid-19 will lead to a completely different economy, the way we do business, interact and transact with cities, and governments," Vos concluded.
Based on its inaugural success, the GIIG will soon be announcing the call for entry and submissions for the 2023 GSA and planning the GSA Africa summit for next year.
Submit Your News Now
Send Your Feedback