El-Sisi directs the online establishment of startups and activating white lists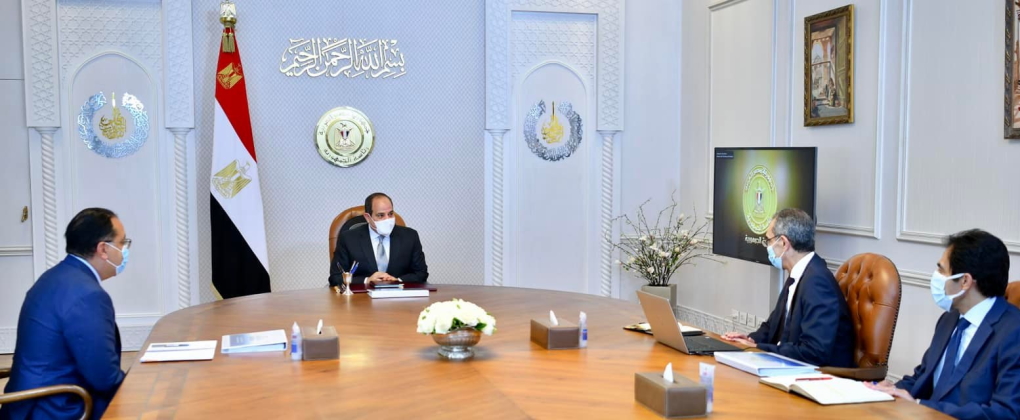 President Abdel Fattah el-Sisi met with Dr. Mostafa Madbouly, Prime Minister, and Dr. Amr Talat, Minister of Communications and Information Technology. The Presidency spokesperson stated that the meeting addressed "the follow-up of national projects for the telecommunications and information technology sector to attract investments.
 The President directed:
Establishing startups through digital notification through a platform established for this purpose, in the framework of removing all impediments to startups and entrepreneurs.
Allowing the establishment of virtual companies without adhering to the need for a physical location, in order to save expenses.
Facilitating the requirements for establishing Sole Company.
Expanding the establishment of technology free investment zones, as well as expanding tax breaks for startups.
Activating white lists to import electronic components of specialized companies.
With regard to the Ministry of Communications' projects on the hub of human development and human construction, Mr. President directed the expansion of the "Egypt Digital Initiative" targeting early graduates of specialized universities, as well as the immediate commencement of the "Egypt Digital Cubs" initiative, which seeks to train high school students in ICT science.
Dr. Amr Talat presented developments in the establishment of the Knowledge City in the new administrative capital, as well as the electronics design center that will embrace specialized companies in this field. He also briefed the President on the activity of the "Digital Egypt Creativity" centres in its first phase.
The spokesman added that the Minister of Communications had presented the executive position of a number of projects being implemented in the telecommunications and information technology sector in the framework of strengthening the digital transformation axis and strengthening the infrastructure and information infrastructure, including the National Real Estate Figure Project as well as developments in the State's property governance project to rationalize its management.
The Government's efforts to complete the transition to the new administrative capital have also been reviewed, with the Minister of Communications indicating that the Government has completed the digitization of all paper files in all ministries and government agencies, amounting to 150 million documents.
Submit Your News Now
Send Your Feedback