EC and UN launch a first joint hackathon 'Get plugged into education!'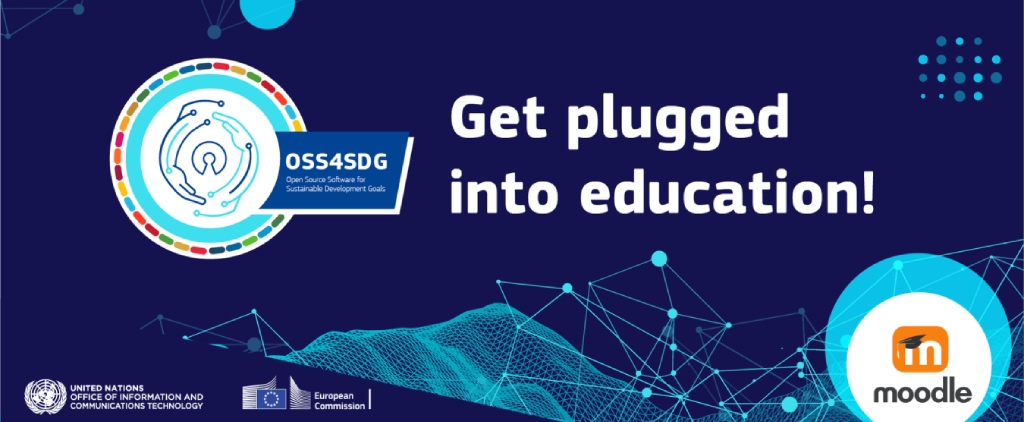 - European Commission and United Nations launch a first joint hackathon 'Get plugged into education!' with Moodle on 16 May
- Registration is open for the first OSS4SDG challenge, which is related to Sustainable Development Goal 4, Quality Education.
- The competition will take place 16-29 May.
The European Commission Directorate General for Informatics (DIGIT) and the United Nations Office of Information and Communications Technology (OICT) have launched a series of innovation challenges in the framework of the "Open Source Software for Sustainable Development Goals (OSS4SDG)" initiative.
Since the beginning of the Covid-19 pandemic, more than 600 million learners worldwide were forced to study from home. Many of them in developing countries had to abandon their studies due to a lack of appropriate digital learning infrastructure.
Open source technologies, including Learning Management Systems (LMS), play a key role in facilitating e-learning, providing educational material, and enabling students and teachers to interact and share course-related information and resources.
The open source LMS "Moodle", with over 300 million users, is a leader in expanding digital learning possibilities. Challenges, however, remain regarding plugins for the mobile app and integration with existing video conferencing solutions.
The hackathon will last for two weeks starting as of 16th of May at 16:00 CEST, with a kick-off  ceremony online.
To improve the app and reach more learners, the objective of the first innovation challenge of the initiative is to extend existing Moodle plugins for:
1- Mobile app – to allow users to access all Moodle functionalities via mobile devices.
2- Video conferencing – to allow users to easily access and switch to virtual classes.
Through the competition, participants will work with Moodle mentors to establish concrete open source software solutions that can then be re-used through open source licensing terms and conditions.
 
Press HERE to get more information about how to register and participate.
Press HERE to register for the kick-off ceremony.
Submit Your News Now
Send Your Feedback