B2B e-commerce Gahez raises $2 million pre-Seed round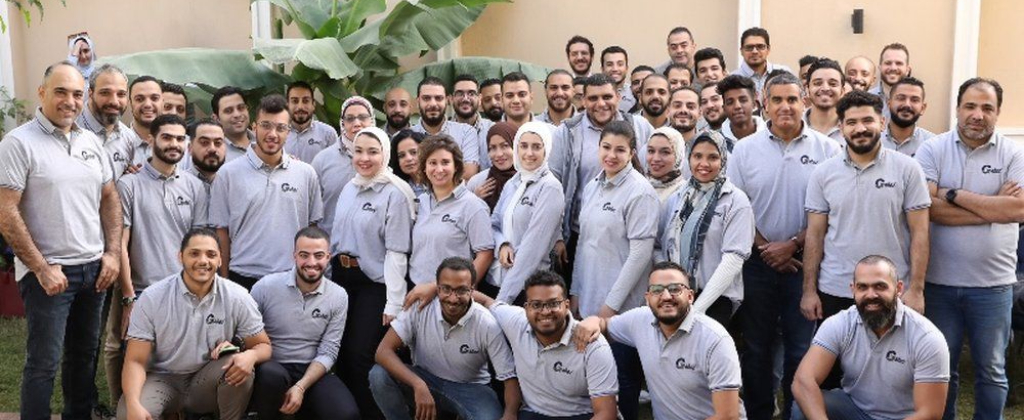 Egypt-based e-commerce startup and B2B fashion marketplace Gahez has successfully raised $2 million in its latest funding round. The pre-Seed round was led by Disruptech Ventures with the participation of Egypt Ventures, Tanmeyah (an EFG Hermes company), Afropreneur fund, and other strategic angel investors.
Making their debut towards the end of 2021, Gahez operates as an online marketplace that set forth to transform the wholesale distribution platform by streamlining the process between retailers and manufacturers, providing an improved online trading cycle. Adopting a data-driven approach, Gahez has successfully unburdened fashion retailers from the current inefficacy and obstacles in procurement and has facilitated their selection of products and sourcing options. In addition, Gahez provides on-credit facilities to the retailers easing the collection process while handling their cash settlement with suppliers via third-party aggregators. 
Manufacturers and brands now have direct access to thousands of traders enabling them to enhance their margins and attract new types of buyers without having to deal with the logistical aspect of their business cycle. Gahez's platform supports manufacturers and brands by providing powerful sales, marketing, and analytics tools to simplify their operations, thus focusing on making the right products and growing their business.
Since its launch in 2021, Gahez has been able to expand its footprint to 16 governorates across the country, on-boarding over 15,000 retailers, 142 manufacturers, and over 4,000 SKUs (Gahez's SKU is a wholesale set of sizes & colours) onto their platform with a focus on brick-and-mortar stores, online sellers and street vendors. Industry veteran and Gahez co-founder/CEO Wael Olama reflected on their expansion and growth, "We are on a mission to revolutionise the way retailers shop for their stores by relieving the stress of managing and sourcing. We believe that the Egyptian/African apparel market is untapped and widely fragmented, which provides Gahez with the perfect opportunity (relying on technology) to scale and position itself within the sphere. The market size of apparel in Egypt amounts to $24 billion rendering the market potential infinite. Alongside, Egypt's exports around $2 billion worth of apparel mostly to the US and EU markets, there's a huge potential for growth in the African markets, and this can happen rapidly only through the digital world."
Gahez is tapping into the huge underserved market of street resellers, supplying them with smaller ticket-size transactions to empower their trading ability, providing them with better margins and variety. In response to strong demand from neighbouring African countries, Gahez will be accelerating its growth and geographical expansion within the region. The Egypt-based startup will channel its newly acquired funds into building world-class technology and hiring top talent that will enable Gahez to cater to all the targeted customer segments and future expansion. Mohamed Okasha, Disruptech Managing Partner concluded, "We are excited to support Gahez's business expansion plan through our board seat and strategic input. The team is paving the way to digitising the region's fashion wholesale market. With this investment, I am certain that they will be able to fulfil their targeted milestones."
To view more from source press here
Submit Your News Now
Send Your Feedback