Ashoka Holds the Arab World Social Innovation Forum for the Third Time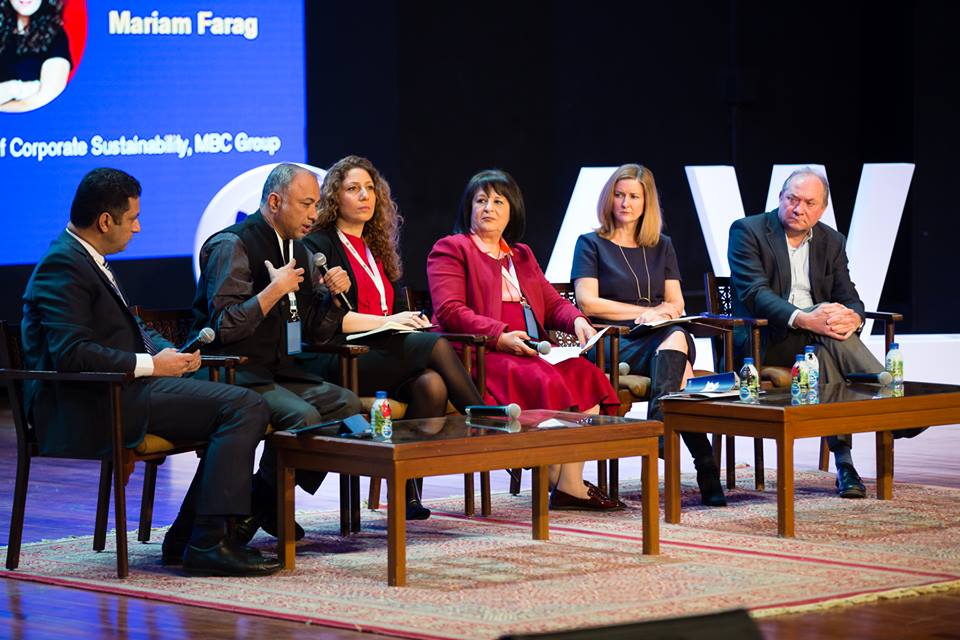 Ashoka Arab World held The Arab World Social Innovation Forum (AWSIF) for the third time at The American University in Cairo on Friday under the slogan "from local to global and from global to local", with the attendance of Dr. Rania Al-Mashat, Egypt's Minister of Tourism, Ayman Ismail, the Founding Director of AUC's Venture Lab, and social entrepreneurs from around the world.
Iman Bibars, Regional Director of Ashoka Arab World, and Vice President of Ashoka, said that the forum's main goal is to connect the world top social entrepreneurs and leaders with their peers from countries in the globe's South, they all need to co-operate to change the world.
To contribute to filling the worldwide gap of social innovation, the forum gathered more than 55 social innovation speakers and experts from 25 countries to share their experiences with all attendees.
Ashoka also announced the launch of the Women Initiative for Social Entrepreneurship (WISE), a global program that will be implemented by Ashoka's regional office in Cairo, and it will work on empowering women to become social entrepreneurs capable of changing their society.
Around ten years ago, Ashoka Arab world started this forum to become the first platform of its kind that connects regional and global entrepreneurs to discuss the support of social entrepreneurship, and today, Ashoka reached more than 3,500 entrepreneurs from 93 countries around the globe to support them with social innovation.
Photo credit: Ashoka Arab World's Facebook page
Submit Your News Now
Send Your Feedback