3attar secures seed investment from AUC Angels, UI Investment & individual Angel Investors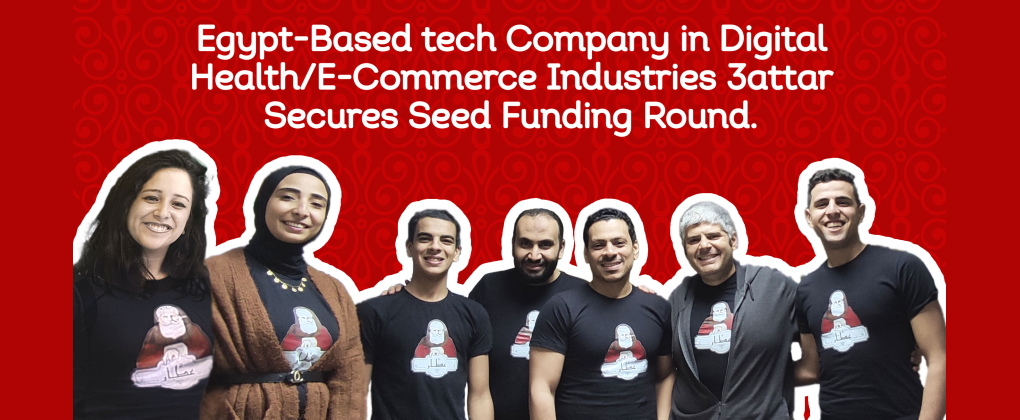 3attar a health-focused tech/e-commerce platform secures seed investment from AUC Angels, UI Investment & individual Angel Investors.
Established in 2019, 3attar is a B2C online platform that provides value to its customers through:
Online healthy food/products ordering.
Delivery service
Diet-consultation programs
Live-coaching programs and additional subscription and e-payment models.
During the COVID-19 crisis; the company was quick to expand its 'selection from a few hundred products to +3,000; rendering it the biggest healthy-shopping destination in Egypt. Its unique name/logo combination expanded to grow into its own private label that generates 20% of the entire business revenue model.
Mohamed Ali, founder & CEO of 3attar said "We aim to become the dominant one-stop shop for the whole health community in Egypt and expand into MENA regions; including chronic diseases and obesity by providing a holistic healthy lifestyle app". The company's vision is to support the health community that is comprised of:
At-risk individuals who lack the resources, awareness, products necessary to alleviate their conditions and improve their health (customers suffering from Obesity, Diabetes, Allergies, Hypertension & more).
Healthy individuals as well as Athletes, Dieters & Fitness professional; who maintain and lead a healthy food intake and are constantly seeking a platform that holistically offers all their lifestyle needs.
Eng. Tarek Roushdy, investor and board advisory member of 3attar said: "Since the huge growth in the global "health" community is reaching the MENA region rapidly, 3attar made a smart move to be the first & only platform to serve not only the health community in Egypt and MENA, but also those who want to joint this movement ..I am glad to be part of this journey helping them to bring such value to that big market".
Mariam Kamel, of AUC Angels said: "The specialized e-commerce space has witnessed increased inflow of angel investments and venture capital this past year. 3attar not only satisfies this, but also strives for impact in addressing the growing trends towards healthier living." The investment raised will be utilized to expand the customer-base through marketing acquisition and diversification, further developing the tech-stack to achieve higher order volume and revenues.
Submit Your News Now
Send Your Feedback