McKinsey Launches Product Academy: Upskilling Product Managers at Scale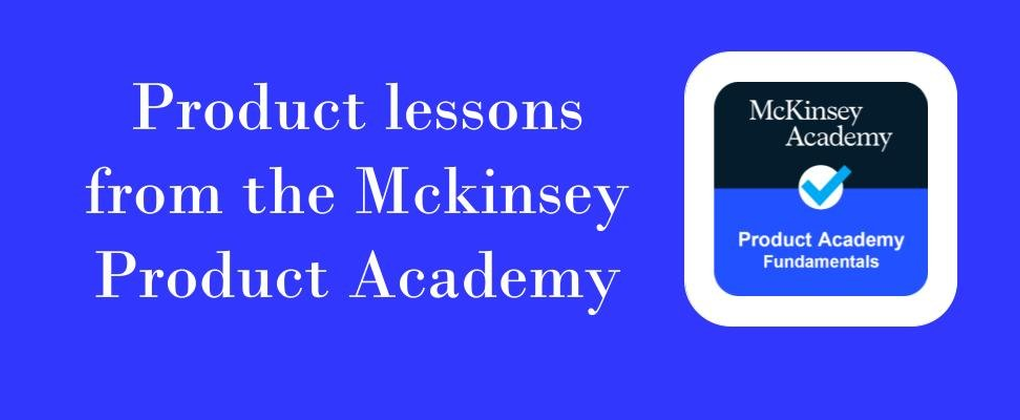 McKinsey has unveiled its latest training program, the McKinsey Product Academy, which aims to democratize technology and empower professionals with in-demand digital skills. The academy's comprehensive curriculum and expert-led training programs cater to individuals and organizations seeking to enhance their technological capabilities.
---
Join McKinsey Product Academy Now!
---
With the ever-increasing influence of technology in today's business landscape, the McKinsey Product Academy recognizes the importance of equipping professionals with the skills necessary to thrive in the digital age. By bridging the gap between traditional industries and technology-driven solutions, the academy aims to empower individuals with the knowledge and expertise required to harness the full potential of emerging technologies.
McKinsey associate partner Rikki Singh stated, "The McKinsey Product Academy represents a significant step forward in our mission to democratize technology. We believe that by providing accessible and practical training, we can unlock new possibilities for professionals across various sectors, enabling them to drive innovation and create value in their organizations."
The curriculum of McKinsey Product Academy covers a wide array of topics, including product management, agile methodologies, design thinking, data analytics, artificial intelligence, and digital transformation strategies. By leveraging McKinsey's deep industry expertise and global network, the academy ensures that participants gain practical knowledge and insights that can be applied directly to real-world scenarios.
"We're aiming to empower product executives who are going be leading the charge on the next wave of product management. There are big-picture questions executives will ask PMs to lead on: How do we become more innovative? How do we ensure that we're customer-backed and what we're building is addressing their needs?", Rikki stated.
She added, "Companies also need to think about responsible product development. How do they, as product leaders, build products that take into account privacy, sustainability, and inclusion? We want product managers to work with product leaders to move the field toward these goals".
In addition to the training programs, the McKinsey Product Academy provides a collaborative learning environment that fosters connections and knowledge sharing. Participants will have the opportunity to engage with industry leaders, fellow professionals, and McKinsey experts, further enhancing their learning experience and expanding their professional networks.
To join the McKinsey Product Academy and embark on a transformative learning journey, interested individuals can register by visiting this link.
Submit Your News Now
Send Your Feedback