You are here
Know Your Client (KYC)– Can Fintechs Replace Humans?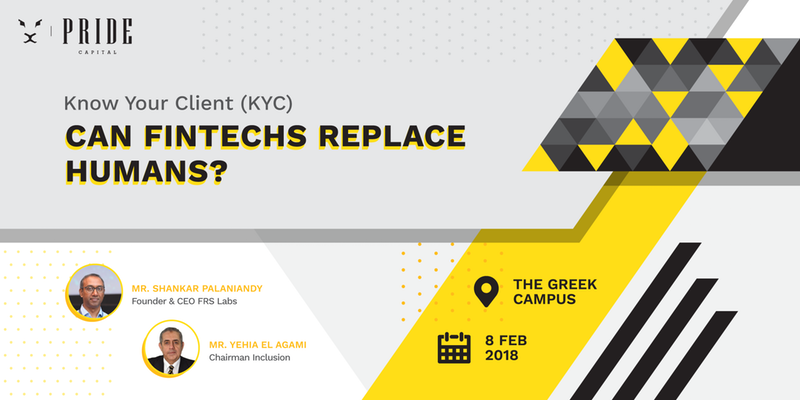 City
Event Details
Pride Capital is Egypt's first accelerator and early-stage fund focused only on Fintech, It was established in early 2017 as a joint collaboration of reputable partners in the financial services ( Pharos Capital ) and technology industries ( Kamelizer ). Pride Capital's mission is to accelerate and invest in startups, from Egypt and Africa, that provide effective and convenient access to financial services. Pride Capital's focus areas cover the following: Payments & Transfers, Consumer Banking, Insurance, Capital Markets & Advisory.
Audience
KYC targets anyone interested in Fintech.
Objectives
It helps you build an understanding of how the business and especially financial world operates in the modern time. Deals with different real-life situations that help us understand what it's like to deal with clients under technological programs that facilitate easier access.
Cost
Add To Your Calendar
Send Your Feedback
EgyptInnovate site is not responsible for the content of the comments

View Egypt Innovation Map