You are here
Devopsdays Cairo 2021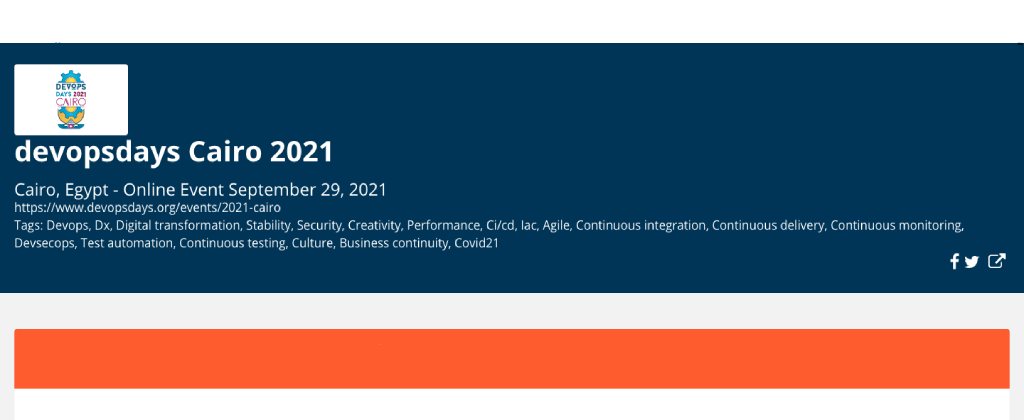 City
Event Details
Devopsdays is a worldwide series of technical conferences covering topics of software development, IT infrastructure operations, and the intersection between them. Each event is run by volunteers from the local area.
DevOpsDays Cairo is a one-day event addressing Resilience and Reliability Amid Volatility. This year, SECC/ITIDA will organize DevOpsDays Cairo 2021 in cooperation with DXC Technology, ATOS and Orange Labs
Come and share your experience and ideas regarding how DevOps supports all these aspects, domains include:
1- Culture & Team Dynamics,
2- Business Continuity & Disaster Recovery,
3- Stable DevOps Transformation,
4- Rapid delivery by CI/CD,
5- DevSecOps,
6- Agile Infrastructure (Infrastructure as Code),
7- Continuous Monitoring,
and any other topics that contributes to the theme
Register Here.
Cost
Add To Your Calendar
Send Your Feedback
EgyptInnovate site is not responsible for the content of the comments

View Egypt Innovation Map