You are here
Forbes Woman Africa Leading Women Summit | Resetting Everything, The New Face of Leadership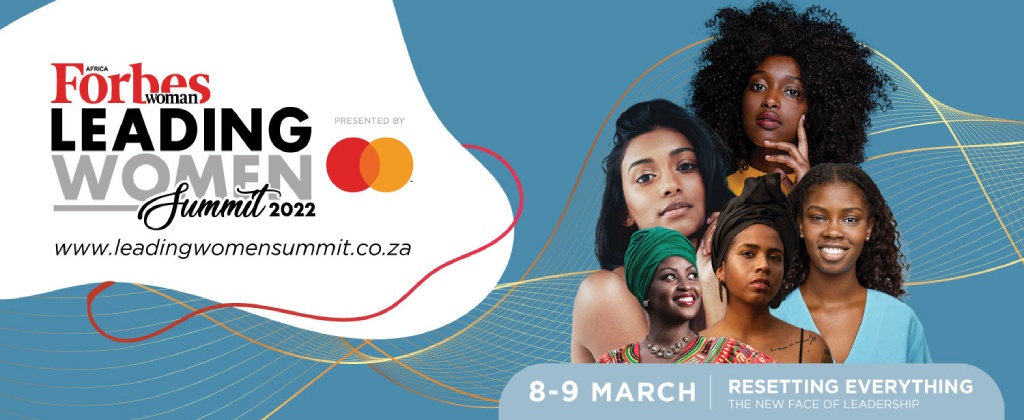 08
Mar 2022
To
09
Mar 2022
City
Event Details
In honour of International Women's Day, FORBES WOMAN AFRICA in partnership with Mastercard,invites you to the 7th FORBES WOMAN AFRICA Leading Women Summit and Awards.
The 2022 FORBES WOMAN AFRICA Leading Women Summit will reflect the times, trends and topics leading pandemic recovery in Africa and the world. 
The summit will convene a powerful community of female champions, barrier-breakers, goal-diggers and visionary voices unlocking new thinking after two years dominated by economic exasperation and exclamatory marks.
 
The focus on the female entrepreneur will continue as we contextualize her tears and triumphs in mainstreaming her work and finances. 
This year will largely focus on the new leadership mindset, the diversity and the playbook needed for every aspect of life, work, art, business and money as also the new metaverse expected to level the playing field for the female workforce. It will be about reimagining, rebuilding and resetting the pathways of change to unleash the power of all. 
Join us as we host women from across multiple time zones into a virtual stage on March 8, International Women's Day, thus igniting a new discourse to foster systemic change on the African continent.
Press HERE to register
Press HERE to Add to Calendar
Cost
Add To Your Calendar
Send Your Feedback
EgyptInnovate site is not responsible for the content of the comments

View Egypt Innovation Map