Fawry: Making Payments Easier For 22 Million Egyptians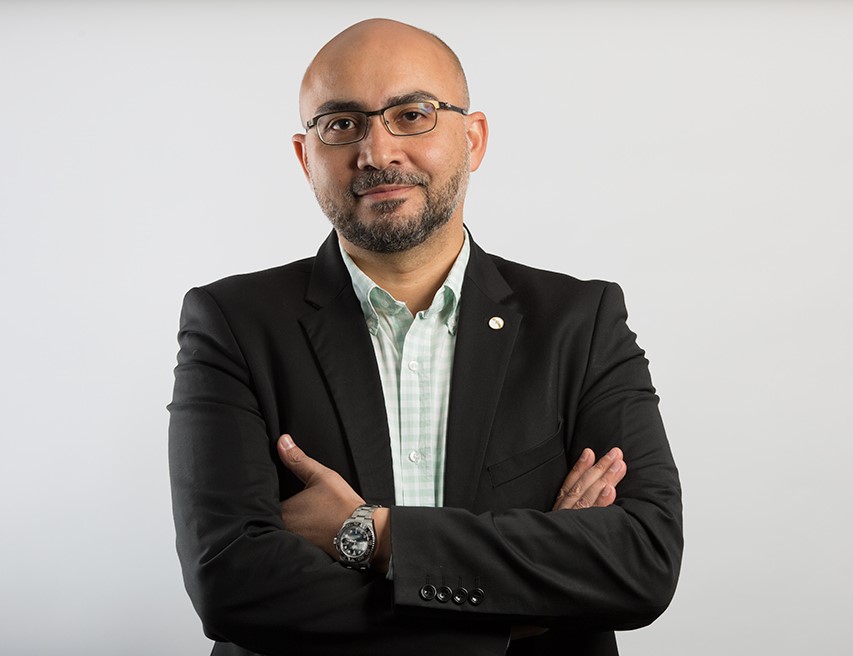 Technology and its trends has made our lives easier especially in the fields of financial technology and payments. Now there are more advanced ways of payments and one of the most important players in Egypt in this field is Fawry.
Fawry offers financial services to consumers and businesses through different channels and locations. Through Fawry you can pay your mobile, landline and utilities bills, donate money, renew your car license and more.
Fawry was founded in 2008 and officially started in the market in 2010. They now have offered their service to reach 80,000 points of service in 300 cities all over Egypt. Their portfolio of businesses include: Orange, Vodafone, Etisalat, Go Bus, Lynks, Anghami, Ahl Misr Foundation, Resala and more.
EgyptInnovate's team sat down with Fawry's Managing Director, Mohamed Okasha, to tell us how they founded the startup, their challenges and what helped them succeed.
How did you come up with the idea?
Any successful idea comes from pain. In Egypt, it's very complicated to pay your bills quickly, it takes 2 to 3 days to pay your all your monthly bills: mobile, landline, electricity and charity. However, we aggregated everything in one channel.
When we first started, we started with banking channels only (ATMs) but then we realized that bank cards are not that common; Egypt is more cash-oriented. We shifted our focus to retail and it was something new and different to convince people to pay at kiosks.
Who are your co-founders and how did you gather? How did you build your team?
Ashraf Sabry, the current CEO, Mohamed Okasha, Managing Director and Magda Habib but she isn't with Fawry anymore but she is a co-founder and she built the brand. We all worked at Raya together.
What are the steps that you took to make it real?
We started by hiring the best people we could find, for any startup to succeed it needs a really strong team especially at the beginning. We also got a good fund at the beginning from different entities such as Raya Holding, Technology Development Fund (Ideavelopers), Arab African International Bank, HSBC, Alexbank and other banks, this is what helped us build our brand.
What was a changing moment in your business?
We entered the market in 2010 and after that with a couple of months the 2011 revolution took place. During that time, everyone withdrew their cash but we put in more cash into the business and this made us grow because most of the other businesses were either cutting costs or just putting enough money to sustain their business. We were the only ones investing in our business during that time. This is what helped us become where we are now because we worked a lot during a time that other companies chose to regress.
"If you have told someone 10 years ago, you will pay your airplane ticket that costs 20k in a kiosk they would tell you are out of your mind. But now we have almost 100k retailers, 30+ banks because we decided to invest in a market that at that time everyone thought was risky,"
What are your most memorable moments in terms of global recognition, patents and investments?
Our first transaction. It was like a dream that finally came true.
Another moment was when we were recognized by Mashable as one of the top 20 African companies to look out for. We ranked 13th.
Also, the fact that 22 million people pay their monthly bills through Fawry every month. It feels so rewarding to hear that we have helped made someone's life easier.
How did Fawry succeed in maintaining its culture and identity after acquisition?
Strong team management and good negotiation skills. The second thing is that it was a mutual investment fund, those investors already liked Fawry's model and didn't want to change anything but just help accelerate our growth with some cash.
We are now a large corporate but with the spirit of a startup. Even until now, we appreciate everyone's input at the company whether they have been working here for a month or 5 years. it doesn't matter.
What would you say is your biggest achievement?
Trust. At the beginning when people would do their transactions they would call our call center and make sure that their money went through and was paid. It is an achievement for us that people now trust us and we don't get calls like that anymore.
We recently also won a tender against global companies and we are now going to collaborate with one of the biggest banks in Dubai. We won it because we are an omni-channel company, we have mobile payments, POS, ATM solutions and an online portal and that's very rare most companies are specialized in only one of those.
What are the challenges did you face throughout the journey?
Credibility and changing people's culture and making them believe they can pay with untraditional ways like at kiosks.
What are your future plans?
We now have a loyalty platform and our clients include bank al mashreq.
We also have a new solution called Fawry Pay that connects sellers with buyers offering different payment options. There are 3 ways: payment gateway, online store and event organizer.
We already started expanding in Dubai and soon will expand to other countries in the gulf area.
What do you advise aspiring entrepreneurs to start their ideas?
To start a new business and succeed you need to fill a gap, think differently and offer people something that is not there it's not about how you can compete with businesses that already offered a solution.
Nominate Yourself
Send Your Feedback