VentureSouq launches the first fintech fund in MENA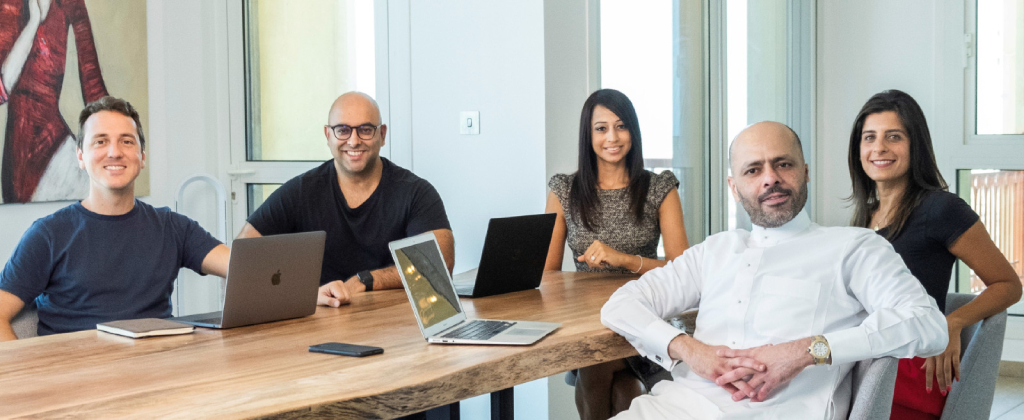 Gulf-based venture capital, VentureSouq, announced launching "MENA Fintech Fund I" the first fund specializes in a specific sector and focuses on fintech in the MENA region and Pakistan.
The value of VentureSouq Fund is $50 million, and invests in fintech startups and software services startups like SaaS service; It focuses on sub-sectors including payment infrastructure, seed credit, digital banking services, real estate technology, insurance technology, personal financial management, as well as cooperation with innovative entrepreneurs who make a certain shift in the financial services sector.
"Before launching the MENA Fintech Fund I, we were among the first investors, along with the largest global VCs in a number of FinTech companies, including high-profile ones such as Jeeves, Khatabook, Belvo, FamPay, Vouch, Point, Atomic and Fondeadora" Suneel Gokhale, VentureSouq Partner. He added "
In 2020 we started to reflect on what FinTech adoption in the MENA region was going to look like and we dove right in the sector. Based on our experiences in other emerging markets that we have already invested, we believe that the fintech sector is still in the beginning in the MENA region, and we are excited to take advantage of the ample opportunities that the sector in the region. "
MENA Fintech Fund I was strongly supported by the leading financial institutions in the region, Jada Fund of Funds program and Saudi Venture Capital Company (SVC); Bahrain's Al Waha Fund of Funds; UAE's DisruptAD, ADQ's venture platform; and Mubadala Investment Company, as well as multinational conglomerates such as OFC, the Middle East investment arm of The Olayan Group.
In that context, Maan Eshgi of VentureSouq said" Launching the first venture investment fund in the MENA region required a proper pool of limited partners. We needed partners who were conscious of the development of the sector in the region, as well as their ability to help our portfolio companies navigate the challenging regulatory and funding terrain in MENA."
"Achieving the desired results requires us to provide our portfolio with access to markets in the MENA region. We believe that we have succeeded in selecting the appropriate partners to help us achieve effective market access on a large scale, " added Maan Eshgi.
The Fund has been actively deploying capital into startups across MENA and Pakistan, including 'buy now pay later' Tabby; Saudi-based B2B marketplace Sary and PropTech platform Huspy. In addition to UAE-based investments include Baraka, Flexxpay, FinTech infrastructure company NymCard and digital bank Verity, while in Pakistan, it includes digital ledger platform Creditbook, e-commerce financing platform PostEx and salary advance startup Abhi Finance, along with a number of other promising companies, which will be announced in the coming months.
From his side, Jadd Anton CEO and co-founder of Huspy, said "The working team of VentureSouq has always been a real partner of the Shreka for "Huspy" platform; and we share in the vision that employees and talent are the foundation of building a healthy organization and on fundraising, they constantly support us through their network of top global funds across the US and Europe."
The presence of VentureSouq, and its deep understanding of the daily challenges that startups face, in addition to their strong beliefs of our capabilities as a managing team, means a very important factor for us. The company has succeeded in providing strong support to us in our ability to attract VCs, multi-living investment firms, as well as diverse investments in less than 8 months. These Flexible and powerful investments can bring startups up to new levels."
Established in 2016, VentureSouq has operations in the UAE, Egypt and Saudi Arabia and has invested in over 200 companies worldwide. It is led by general partners Gokhale, Eshgi, Sonia Gokhale, Tammer Qaddumi and Sonia Weymuller.
Submit Your News Now
Send Your Feedback