You are here
PROMOTING INVESTMENT IN MEDITERRANEAN COUNTRIES… Register Now!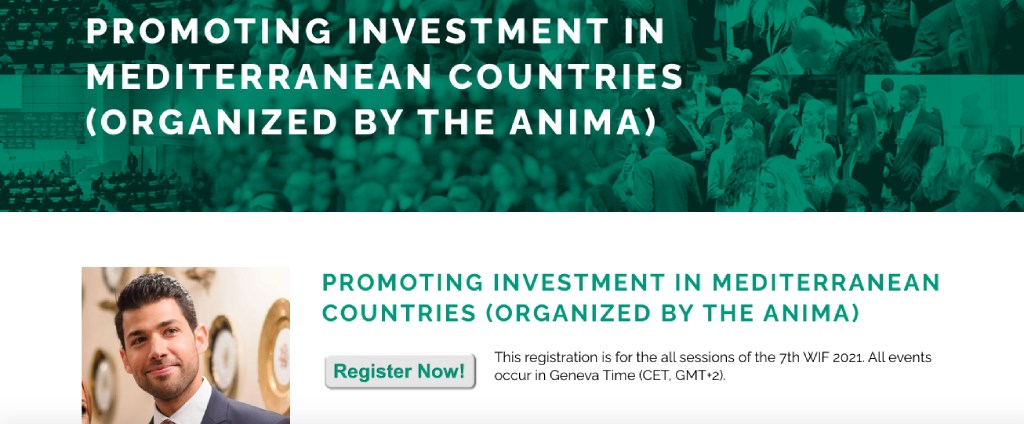 Event Type
Pitching / mentoring / investment days
City
Event Details
ANIMA Investment Network invites the Investment Promotion Agencies from the Mediterranean countries attending the World Investment Forum, to find out why networking and building long term relationships are key to your Agency 's interests.
Join us and discover ANIMA's its community of investment promotion and economic development actors, and how they collaborate within the network to achieve both their own objectives and also to those of the Mediterranean region.
The workshop will be hosted by ANIMA President, Board and members who will present how they are using the network to access to new partners abroad, promote their economies and access to the resources of international cooperation to feed their core missions.
An exchange with the audience will follow, in order to discuss the benefits of networking to promote economic growth and sustainable development.
Register Here
Cost
Add To Your Calendar
Send Your Feedback
EgyptInnovate site is not responsible for the content of the comments

View Egypt Innovation Map