You are here
Africa Women Innovation and Entrepreneurship Forum (AWIEF)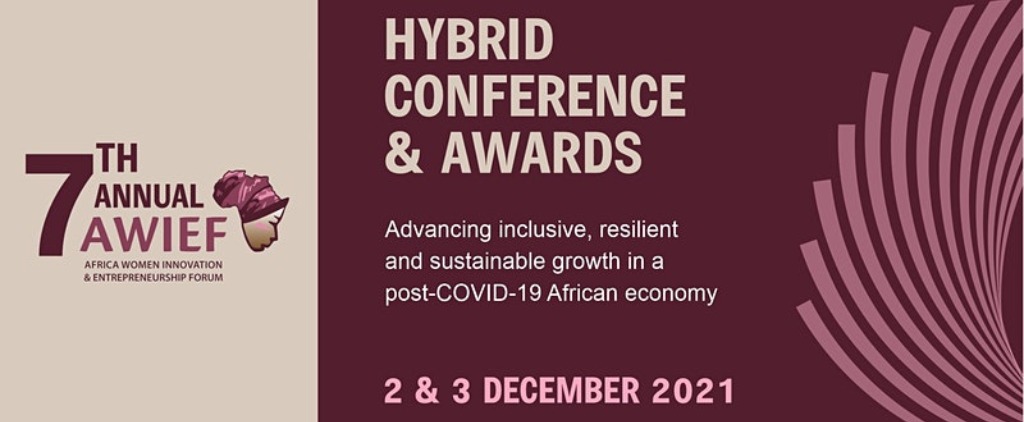 02
Dec 2021
To
03
Dec 2021
Event Organizer
Africa Women Innovation and Entrepreneurship Forum (AWIEF)
City
Event Details
Launched in 2015 in Lagos, Nigeria, the annual Africa Women Innovation and Entrepreneurship Forum (AWIEF) is Africa's leading women entrepreneurship conference and awards event. The platform is an international gathering of 1,300+ entrepreneurs, startups, thought leaders, policymakers, international development partners, investors, CSOs, academia, and media for dialogue and discussions on issues of women empowerment, entrepreneurship, technology, and innovation in Africa.
AWIEF2021 will take place as a hybrid event on 2nd and 3rd December 2021 with the theme "Advancing inclusive, resilient and sustainable growth in the post-COVID-19 African economy."
Over these years, AWIEF has offered participants and stakeholders an opportunity to engage, connect, and build new business relationships on the side-lines of thought-provoking conference sessions.
The AWIEF Awards was launched in 2017 to recognise and celebrate excellence in African female entrepreneurship and innovation.
WHY ATTEND?
LEARN from high-profile speakers, industry giants and decision-makers
CONNECT and NETWORK with key sector players and professionals across Africa and beyond
SHOWCASE your business to a captive audience in a digital expo booth; interact and gain valuable customers.
Register Here
Audience
WHO SHOULD ATTEND?
C-suite level corporate professionals
Entrepreneurs/start-ups
Diplomatic sector
Business service providers
International Development partners
International Organisations/UN Agencies
CSOs & NGOs
Investment & financial services experts
Government representatives and policymakers
Media
Academia
Persons interested in Africa and International Development
Cost
Add To Your Calendar
Send Your Feedback
EgyptInnovate site is not responsible for the content of the comments

View Egypt Innovation Map