'Ecosystem Arabia' by Amir Hegazi provides a practical guide to develop a perfect startup ecosystem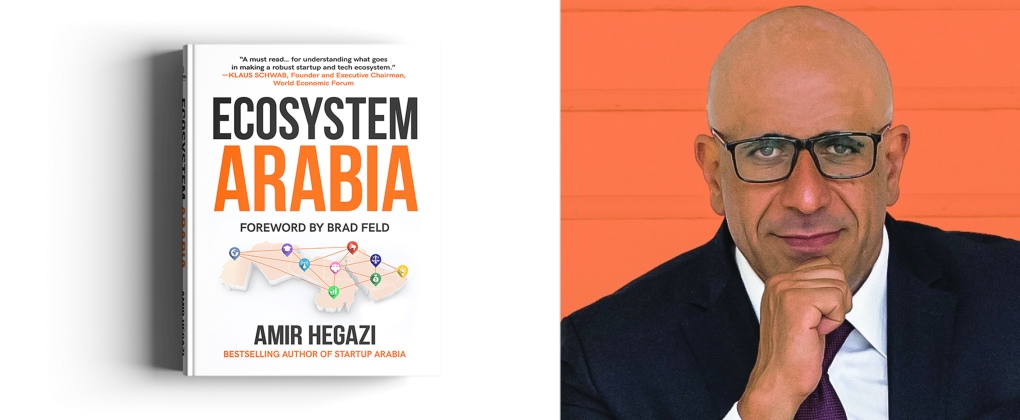 Amir Hegazi, the Author of Amazon.com bestseller "Startup Arabia", which was recognized as one of the top global startup books of 2019, launched his new book "Ecosystem Arabia". 
Hegazi is a lifelong entrepreneur, with more than 20 years of experience in startup, tech, e-commerce, and digital media. Now, he is the Managing Partner of intoMENA Group, a consulting firm that helps international companies do business into the MENA region.
Hegazi's new book "Ecosystem Arabia" covers four broad areas: an overview of global ecosystem development, a deep dive into the MENA ecosystem, recommendations for building the local ecosystem, and a scan of best practices in the ecosystem development from around the globe. 
The book examines the key components of a thriving ecosystem, the status quo of MENA startup and tech ecosystem, the challenges face ecosystem builders, difficulties as funding, talent, cost, and regulations, best ways to attract companies and investment, international best practices on ecosystem development, and the most exciting sectors and tech opportunities in the MENA region.
Through a collection of one-on-one interviews, the book provides various perspectives, insights, and ideas from more than 100 diverse contributors representing key thought-leaders and practitioners in the field. Moreover, it brings together the region's top ecosystem players and the world's most prominent global thinkers and experts on the topic of ecosystem development.
The book is an outstanding reference for entrepreneurs, investors, educators, policy-makers, and ecosystem builders.
You can download the book HERE.
Submit Your Article Now
Send Your Feedback
EgyptInnovate site is not responsible for the content of the comments

View Egypt Innovation Map