COVID-19 in Egypt – More Solutions from TIEC startups to combat the Pandemic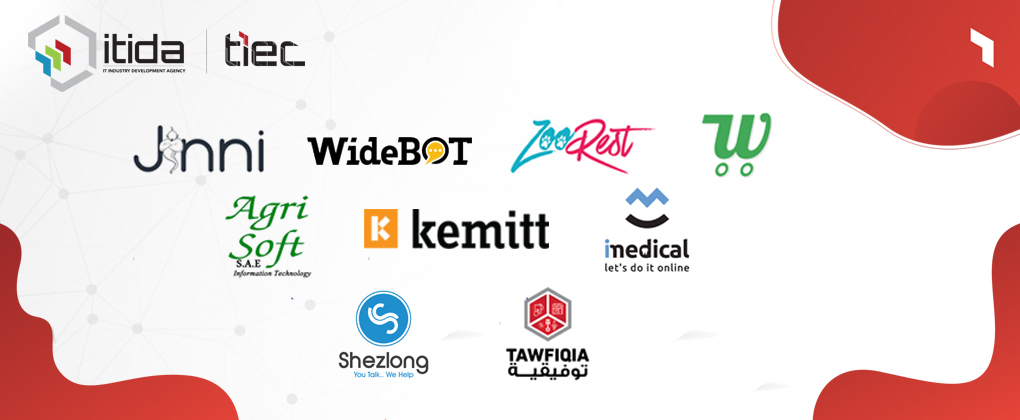 In a previous article, the Technology Innovation & Entrepreneurship Center's (TIEC) incubation program highlighted the different initiatives both currently incubated and graduated startups have taken to help people and businesses overcome the corona virus's imposed threats. More startups from TIEC have also started new initiatives to help the society. These startups include:
Startups in E-commerce:
Tawfiqia, a marketplace that connects car owners with certified automotive product suppliers also started spreading awareness to its customers. The startup published an article about sterilizing cars against the corona virus. They also demonstrated the most common areas in a car that need special sterilization. In addition, they wrote different ways to stay safe before and after car owners use their cars. Check out the article through this link.
Kemitt, an e-commerce platform for furniture and home/office accessories has decided to exempt those who wish to display their products on their platform from the startup's cut during the quarantine period. However, these products need to be in line with the startup's quality and display standards of the website. This will help reduce the impact on furniture designers and manufacturers in Egypt. Favorably, this is without any additional charges on their customers as well.
Jinni, a cleaning service company, also launched new initiatives to help combat the corona virus pandemic. Now, they offer complete sterilization services for homes and workplaces. They also started selling hygiene hand gel and hygiene spray with 70% ethyl alcohol concentration. Lastly, the startup is also creating awareness sessions and posters in different places to help clear misconceptions about spreading the virus. You can order their hygiene products through this link.
iMedical, an e-commerce website that offers dental & medical supplies, also started selling protection masks and gloves. In fact, another incubated startup at TIEC, Sala7lyy, used these suppliers for their maintenance workers which helped them continue their work operations. This is an example of how TIEC startups empower each other.
Startups for Businesses:
Widebot, an Arabic-focused bot builder platform, also launched a free chatbot building service for startups. This initiative's main goal is to help startups keep their businesses going despite the virus's current enforced threats. Startups can access this 3-month offer by using the promocode "Besafe". Also, the startup worked with Careem, to help raise awareness of the dangers of corona through Careem chatbot using Widebot's platform. This helps users become familiar with the correct procedures to prevent the virus. The bot was launched on the pages of Careem Egypt, Iraq and Pakistan, and the rest of the Gulf and Arab countries will join them soon.
Weelo Business  along with the Association of Supply Chain Professionals "ASCP" launched a free consultancy initiative called "Save your Business" for companies and organizations in the supply chain business. This consultancy service links these companies with industry experts and consultants via video and voice calls to help them navigate through this crisis. These experts are specialized in different functions including distribution, finance, freight forwarding, IT, logistics, marketing, procurement, production and operations, sales, strategy and warehousing. Companies interested in this service should email [email protected] or call +201011192568 to schedule a free consultation.
Startups in Pet Care:
Zoorest, an app that links pet owners with vets and pet services, launched an awareness campaign to educate customers that dogs and cats don't transmit COVID-19. Some have been letting go of them on the streets in fear of the virus. In fact, they also created a promocode "zoorest50" with a 50 L.E discount to help pet owners reduce their anxiety and visit the nearest clinic to them. Not only that, after Egypt imposed a nighttime curfew, the startup began to provide free consultations on the app with their specialized vets.
Startups in Health & Wellness:
Shezlong is a platform where patients can reserve virtual appointments with their desired and licensed therapist instead of physically needing to go to the psychiatrist. To help those with anxiety of corona spreading and those with Obsessive Compulsive Disorder (OCD), the platform now offers 15,000 free psychiatry sessions funded by Expo Dubai 2020.
Startups in Agritech:
Agrisoft which has its own agricultural database (Agri DB) and platform, created an initiative where agricultural companies can display their products on the platform and communicate with their customers for free. This initiative is for three months and allows agriculture suppliers to stay at home while communicating with their clients. This also allows these companies to communicate through the platform with the masses of farmers and traders in different governorates. Interested businesses can register through this link.
Submit Your Article Now
Send Your Feedback
EgyptInnovate site is not responsible for the content of the comments

View Egypt Innovation Map