Cairo Innovates: Where research meets industry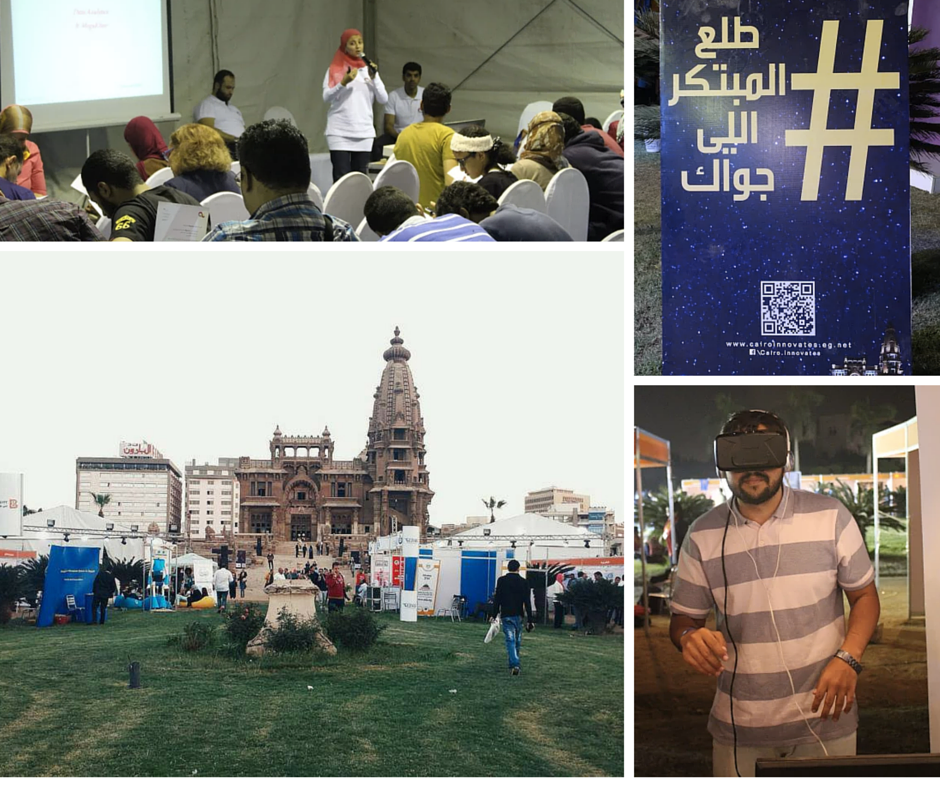 "Unleash the innovator within", this was the theme of Cairo's 2nd international exhibition of innovation held last week. This year's edition of Cairo Innovates, an annual innovation exhibition organized by Nahdet Elmahrousa and Academy of Scientific Research & Technology (ASRT), was held in parallel to the global entrepreneurship week at the Baron palace. The two days event witnessed the presence of young students, innovators, universities, startups, and corporates. ​
Cairo innovates connects innovators with enablers, such as incubators and accelerators, and Technology Transfer Offices (TTOs) at the same place. The conference gave a chance to attendees to exchange knowledge and experience not only through the exhibition but also a variety of workshops were held in different topics such as business, energy, telecommunications and others.
Cairo Angels held a pitching to investors' workshop where inventors and innovators pitched their ideas. Also, there was an exhibition for Egyptian talents at different stages from a simple prototype to an existing startup or a product line.



Although the event is called 'CairoInnovates', the organizers were able to capture and highlight innovations & inventions from outside Egypt's startup hub; Cairo. Universities from other governments were present with their TTOs. Moreover, the presence of more that 7 TTOs during the event allowed a space for innovators to get their ideas across, learn more about IP management and where or not to patent their ideas. 
To attendees' surprise, a number of the most exciting workshops they had eagerly waited for weren't as successful due to logistical and venue issues.
Next year, EgyptInnovate is looking forward to seeing more global exposure, for innovators to assess where we are on the innovation map. Additionally, enlightening Cairo Innovates' attendees throughout the event with clearly labeled workshops, and matching their experience with beginner, intermediate and advanced level workshops. This will give more insights to the trainer and will guide the attendees and help them prioritize which workshops to attend first.
If you attended the 2nd Cairo Innovates Exhibition, tell us how you found it and what you are looking forward to seeing in next year's event.
Submit Your Article Now
Send Your Feedback
EgyptInnovate site is not responsible for the content of the comments

View Egypt Innovation Map