You are here
IDC Egypt CIO Summit 2020: Connecting Leaders to Empower Digital Transformation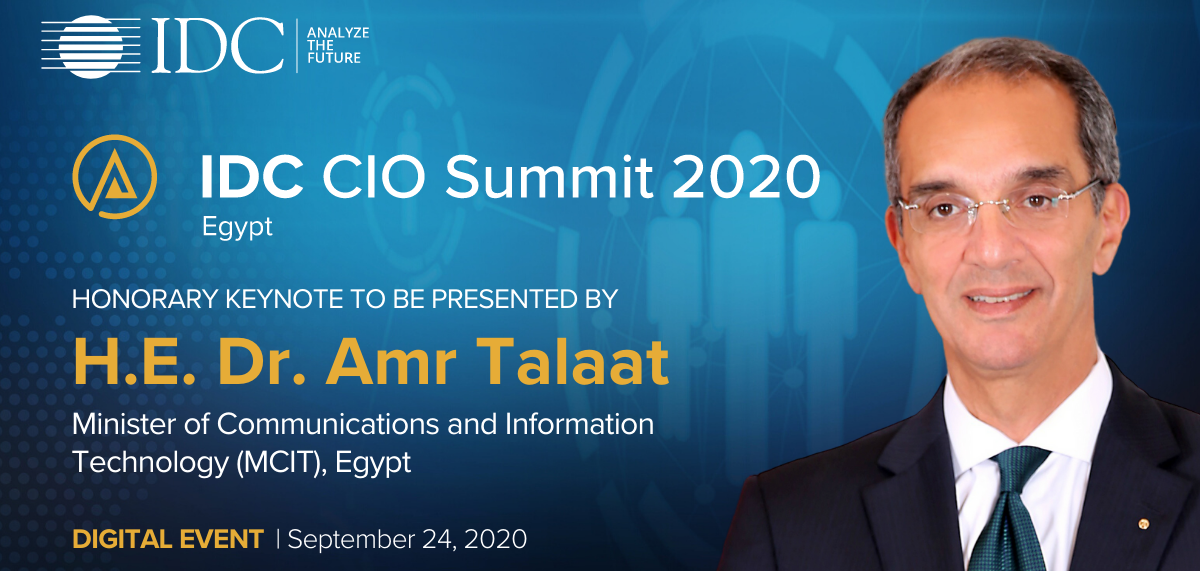 City
Event Details
For the 6th year in a row, ITIDA is the strategic partner of the IDC Egypt CIO Summit 2020, held under the auspices of H.E. The Minister of CIT, Dr. Amr Talaat. The event will be running virtually this year on 24 Sep 2020 under the theme "The Race to Reinvent: Connecting Leaders to Empower Digital Transformation".
IDC Egypt CIO Summit is one of the leading hubs for technology pioneers not only in Egypt across the Middle East, and it is part of a series of CIO Summits taking place across the world.
This year, startups get to benefit from all knowledgeable tech loaded sessions, panels and presentations, with fruitful discussions on the latest tech trends and innovative technology solutions, ICT business distinguished use cases and digital transformation leading experiences.
IDC is inviting you to nominate yourselves for IDC first "Startup of the Year " award category, as part of the Summit's CIO Digital Excellence Awards. By nominating to the IDC "Startup of the Year  2020 awards, nominees/ finalists get visibility and expanded network, on the top of honoring the finalists among such elite attendees.
IDC 'Start-Up of the Year' Award 2020 is open to start-up technology innovators that have:
Brought technology innovation to a start-up.
Successfully delivered innovative technologies to build a start-up business model.
Successfully implemented a significant technology solution that solves or helps to alleviate an IT challenge.
IDC encourage you to register your nomination for the "Start Up of the Year" here.
Audience
Objectives
The Summit, taking place virtually this year, is the platform of choice to showcase the country's drive towards digital transformation (DX) in a post COVID-19 world across both its public and private sectors.
Cost
Website
https://www.idcciosummit.com/cairo/#category_join_us
Add To Your Calendar
Send Your Feedback
EgyptInnovate site is not responsible for the content of the comments

View Egypt Innovation Map