You are here
AWS Summit Online is back and free for everyone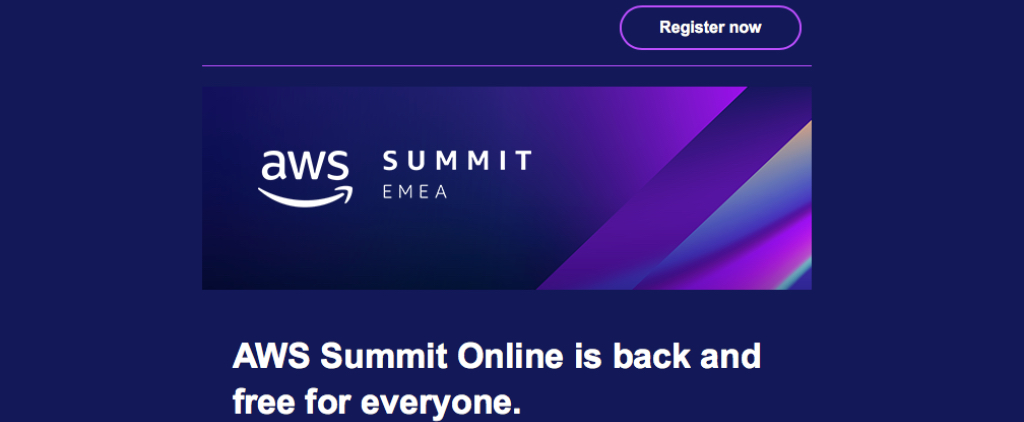 Event Organizer
Amazon Web Services (AWS)
City
Event Details
AWS Summit Online is back and free for everyone
Keynote Speakers: Tanuja Randery and Deepak Singh
Registration is Now Open!
 
The AWS Summit Online is a free event designed to educate and inspire, bringing technologists together to innovate and build for the future. 
Register and learn how the cloud is accelerating innovation in businesses of all sizes. During this free virtual event, you will learn more about the AWS platform through breakout sessions that cover a wide range of topics from new services and architecture to performance and operations. You will also have the opportunity to hear from customers about their journey to the cloud.
 
Register now
Keynote Speakers
Tanuja Randery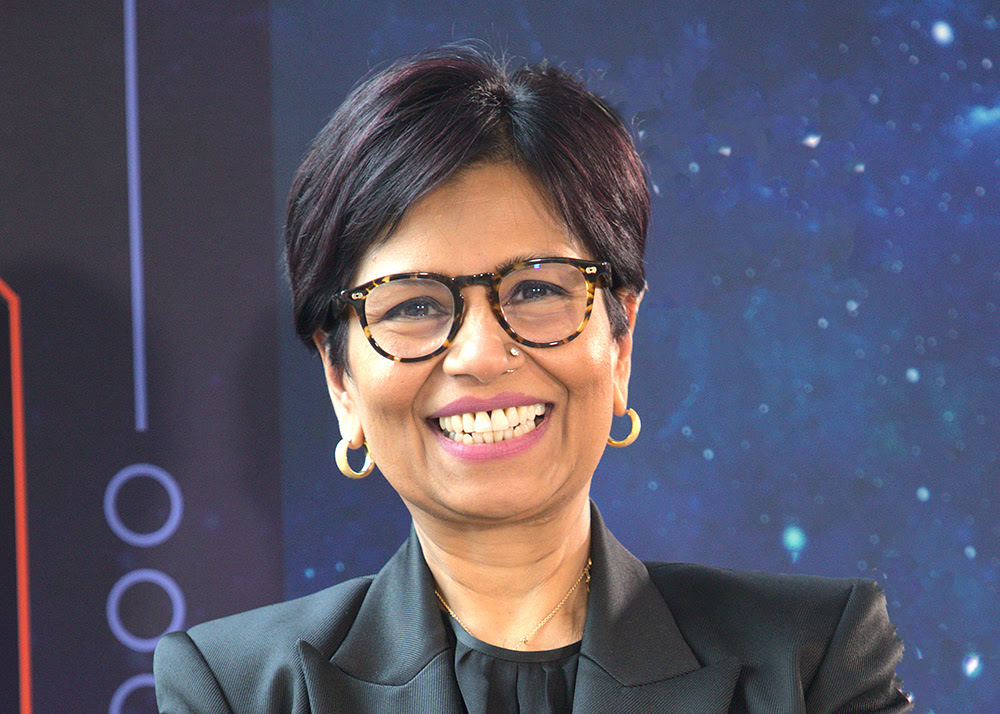 Managing Director at Amazon Web Services EMEA
 
Deepak Singh
 

Vice President of Compute Services at Amazon Web Services
 Why attend? 
Learn about the latest AWS has to offer, how to choose the right database, modernize your data warehouse, and drive digital transformation using AI at this free virtual event.
Who should attend? 
Summit Online attracts technologists from all industries and skill levels who want to discover how AWS can help them innovate quickly and deliver flexible, reliable solutions at scale.
What to Expect?
At AWS Summit Online, you will hear from AWS leaders, experts, partners and customers. Learn by attending technical breakout sessions, checking out content in the Training and Certification, DeepRacer and F1 GameDay Zones or increase your cloud knowledge with resources in the AWS Hub. 
Don't miss these Summit Highlights
Catch the opening keynote and 80+ sessions across topics, featuring AWS customer success stories, AWS Partner solutions, technical demos, express trainings, and more.
Live 1:1 Q&A with AWS Experts  
Engage with AWS business & technical specialists, and connect with AWS Partners during the event.
Receive USD 25 AWS credits 
Complete the event survey on June 30, and double your credits by tuning in to 5 or more sessions. (*T&C apply.)
Certificate of Attendance  
Receive it by August 2022 if you watch 5 or more sessions across our 11 tracks at AWS Summit Online EMEA.
Explore Partner Solutions 
Stay connected with AWS Partners with insightful sessions. Maximise your experience by also joining the AWS Partner Summit Online. 
Start building with AWS Free Tier 
Get familiar with AWS services by signing up for an AWS account. Enjoy free offers for Amazon EC2, Amazon S3, Amazon Redshift & more.  Create a free account »
Accelerate your AWS Cloud Skills 
Virtually attend sessions in the AWS Cloud Skills track and access exclusive Training sessions to learn about serverless computing, data analytics and more. 
Cost
Add To Your Calendar
Send Your Feedback
EgyptInnovate site is not responsible for the content of the comments

View Egypt Innovation Map