10 Startups Graduate Changelabs Accelerator With Startups Securing A 2,000,000 Investment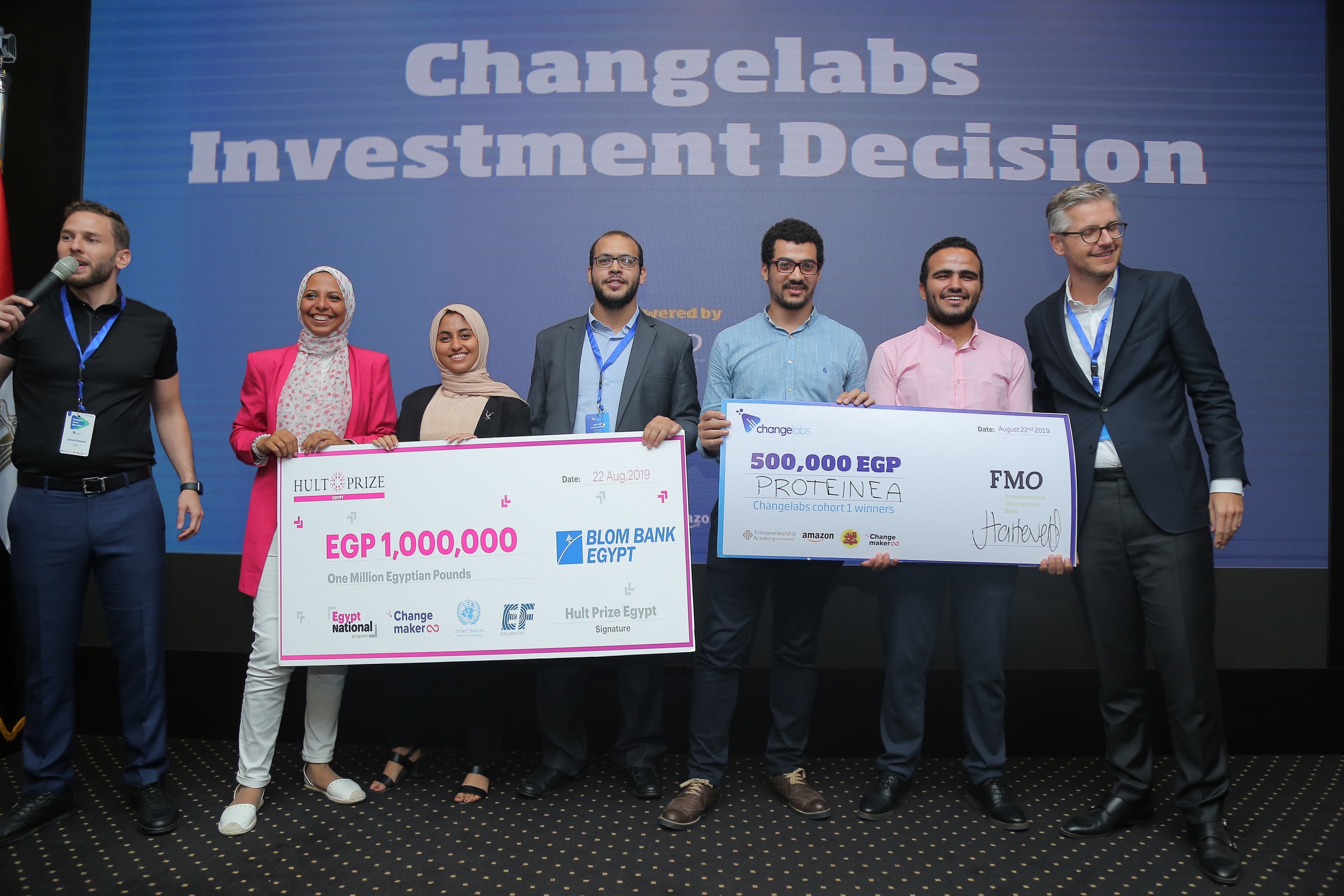 Changelabs, a program run in partnership with Blom Bank Egypt, FMO, Amazon, Fekretak Sherketak and the Entrepreneurship Academy by SANAD, announced the graduation of their first cohort in Egypt. The ten graduating startups were chosen from 300+ applications and pitched for up to EGP 2,000,000 in funding on August 22nd in Cairo.
The six-week program provided training, mentorship and support to the ten selected startups, helping turn their ideas into investment-ready businesses. The Demo Day took place at the Ministry of Investment to celebrate the successful graduation of the first cohort with the presence of leaders from the entrepreneurship ecosystem.
The ten graduating startups come from a variety of industries covering Education, Transportation, AgriTech, Real Estate and Health/ Wellness. 
"We believe entrepreneurship can change the world. The ten startups we've chosen here in Cairo are the embodiment of that vision, as they represent brilliant Egyptian youth becoming part of the solution, taking responsibility for their own and their country's future," Karim Samra, Changelabs Founder, commented on the Demo Day.
On the Demo Day, up to EGP 2,000,000 were deployed in seed funding distributed between the two finalists chosen by the judging panel; Proteina and Youspital.
"There's a market gap in supporting early-stage impact-centered startups resulting in massive untapped potential, Changelabs is designed to address this gap," said Jamal Khayat, Changelabs Managing Partner.
Submit Your News Now
Send Your Feedback